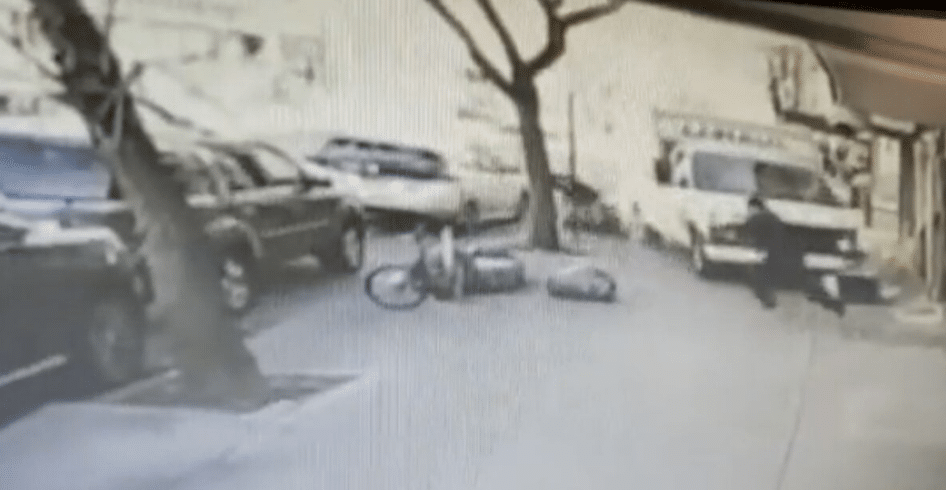 According to reports, multiple pedestrians were injured when a U-Haul truck drove into them at three separate locations in Bay Ridge, Brooklyn, close to the intersection of 5th Avenue and Bay Ridge Parkway.
Two of the victims were listed in critical condition, two in serious condition and four suffered minor injuries, according to the FDNY.
The suspect is reportedly in police custody.
"A man driving a U-Haul went on a rampage in Bay Ridge. He was just apprehended in Sunset Park. Several people were hit and badly injured. We have no idea of motives at this time but this wasn't an accident," said New York City Councilman Justin Brannan.
 Watch:
ABC 7 reported:
The truck jumped the sidewalk at one location.

At least four people are injured, according to police.

The U-Haul struck a man in his 30s on 4th Avenue. He was taken to Lutheran Hospital in critical condition.

Three other men on mopeds were struck and sustained minor injuries.

The driver fled those crashes north on the Gowanus Expressway he exited on Hamilton Avenue and was surrounded by police at Columbia Street in Red Hook.
Watch the video below:
A new surveillance video showed the exact moment a pedestrian was struck.
Police ordered individuals to stay away from the U-Haul due to "possible devices inside."
Authorities in Brooklyn have identified the suspect as an Asian man who is now in the hospital for a psychological evaluation.
The incident is being investigated as possible terrorism and bomb squad units were called to the scene.
According to the police, they found nothing suspicious.
This is a developing story…