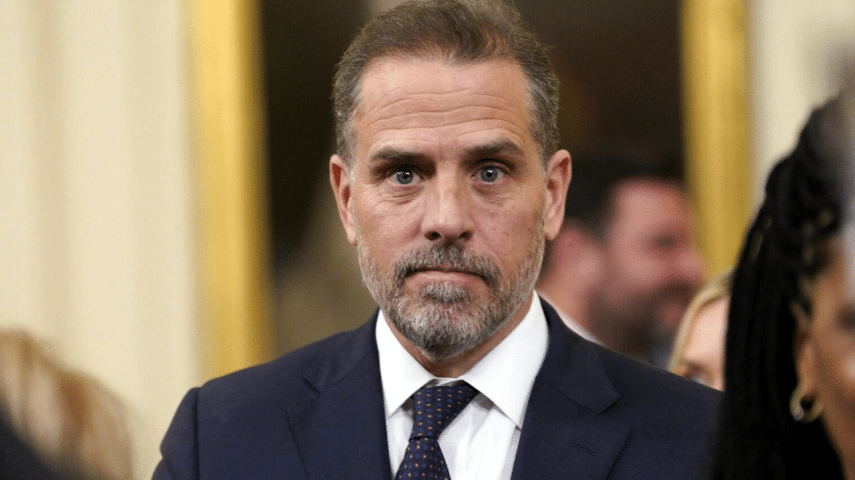 Hunter Biden has sued his own father's government.
On Monday, attorneys for Hunter Biden filed a lawsuit against the IRS after whistleblowers exposed his failure to pay taxes on millions of dollars from his shady overseas business dealings, and that he was given preferential treatment by leftist investigators.
The whistleblowers revealed the truth about the agency's mishandling and cover up of the investigation into Hunter Biden.
Hunter claims that the IRS whistleblowers embarrassed him by exposing the truth regarding his questionable business dealings.
BREAKING REPORT: Hunter Biden sues his own father's government: President's son claims IRS illegally released his tax returns and that he is victim of a smear campaign..

Lawsuit was filed in federal court in Washington D.C.

It centers on IRS whistleblowers Gary Shapley and…

— Chuck Callesto (@ChuckCallesto) September 18, 2023
From Business Insider:
Hunter Biden, US President Joe Biden's son, has filed a lawsuit against the Internal Revenue Service (IRS), alleging its agents "targeted and sought to embarrass" him by discussing his tax returns.

"Biden has no fewer or lesser rights than any other American citizen, and no government agency or government agent has free reign to violate his rights simply because of who he is," the lawsuit says.

The lawsuit alleges that two former IRS officials violated Biden's right to have the information kept private when they told Congress and the media that they felt an investigation into his tax affairs had been mishandled.

"Two IRS agents—Mr. Gary Shapley and Mr. Joseph Ziegler—and their attorneys raised the stakes to unprecedented levels with their numerous public appearances and statements that blatantly violated Section 6103 of the Internal Revenue Code by engaging in a campaign to publicly smear Mr. Biden," the lawsuit states.
The legal team of Gary Shapley, one of the IRS whistleblowers, released a statement on Hunter Biden's lawsuit:
Statement on Hunter Biden lawsuit from Gary Shapley legal team: "This suit against the IRS is just another frivolous smear by Biden family attorneys trying to turn people's attention away from Hunter Biden's own legal problems and intimidate any current and future whistleblowers.… pic.twitter.com/PUif2Dw1uR

— Catherine Herridge (@CBS_Herridge) September 18, 2023