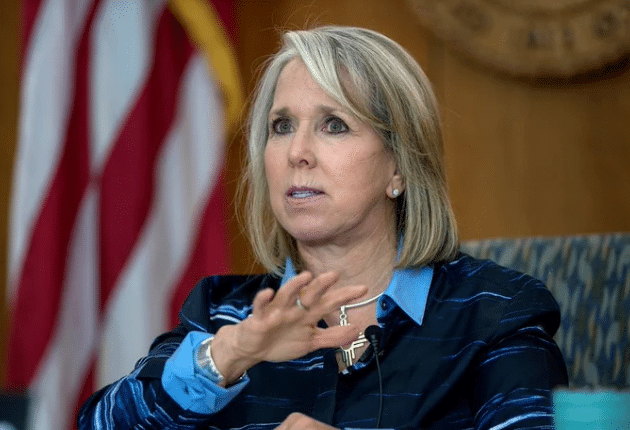 New Mexico Governor Michelle Lujan Grisham has abandoned her plan to prohibit legal gun owners from carrying firearms in the vicinity of Albuquerque.
On September 8, Grisham issued a ban on carrying guns, openly and concealed, within Albuquerque and the surrounding Bernalillo County under the guise of a "public health order." This move drew widespread criticism. Local and state officials made it clear that they would not enforce the unconstitutional ban, and a court issued a temporary restraining order to halt its implementation.
Even far-left Democrats and gun-control advocates, like David Hogg, were not supportive of Grisham's unconstitutional order.
New Mexico Governor Michelle Lujan Grisham has caved and will end her quest to overpower the US Constitution. Her own party refused to back her up and left her alone to be the tyrant she is.

Who thinks she should be removed from office? pic.twitter.com/eBT3ERQram

— 🇺🇸Travis🇺🇸 (@Travis_in_Flint) September 17, 2023
Grisham announced her decision in a press release on Friday, although she did not reverse all firearm restrictions.
Instead, her amended order continues to prohibit lawful gun owners from carrying firearms within playgrounds, parks, and similar areas designated for children's recreational activities. While the statewide order mentions that this restriction applies in areas of specified levels of violent crime, it predominantly pertains to Albuquerque and Bernalillo County.
Additional sections of the directive pertain to state agencies overseeing corrections and behavioral health.
KRQE-TV reported that during a press conference on Friday, Lujan Grisham emphasized her intent to crack down on drug-related activities.
Grisham said that law enforcement in all jurisdictions should "coordinate their efforts to make sure open, illicit, substance abuse, drug use is being addressed."
She stated, New Mexico "cannot allow illicit [drug] activity to occur."
"The state has not actively been dealing with that accountability for a number of reasons. Not the least of which is treatment, incarceration, situations where we can't get people booked; we don't have enough prosecutors, any number of barriers," she continued.