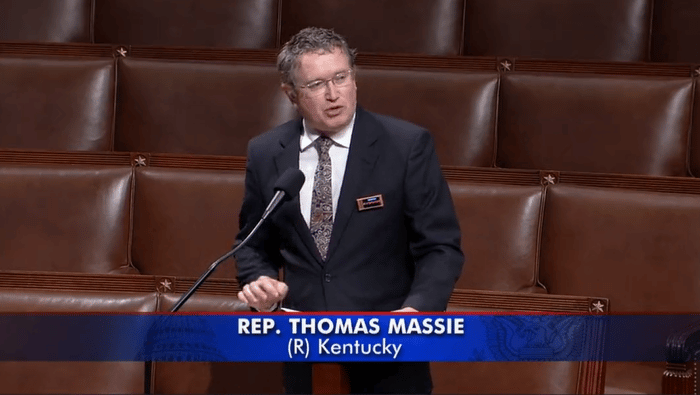 The House of Representatives approved a GOP bill that would eliminate the federal COVID-19 vaccine mandate for healthcare workers.
The Freedom for Health Care Workers Act, otherwise known as H.R. 497, is a "bill to eliminate the COVID-19 vaccine mandate on health care providers furnishing items and services under certain Federal health care programs."
The bill, introduced by Rep. Jeff Duncan of South Carolina, passed in a 227–203 vote, with just 7 House Democrats in support of the bill.
The legislation also says that the Department of Health and Human Services cannot institute a similar vaccination mandate, which Democratic lawmakers say would prevent federal agencies from addressing ongoing and future public health threats.
The bill comes a day after Joe Biden informed Congress he would end both the COVID-19 national emergency and the public health emergency on May 11, shifting the COVID-19 response to the commercial market.
Click here to read more about the Freedom for Health Care Workers Act.
Rep. Thomas Massie (R-KY) spoke on the House Floor about the lies on which the COVID-19 vaccine mandate was predicated pointing out that nobody in that room was mandated.
There are a couple of additional issues with the mandate that don't appear to have been brought up on the House floor.
The experimental mRNA COVID-19 vaccines that are available are Emergency Use Authorization (EUA) products. There are no licensed, FDA approved, products available. The EUA product is not legally interchangeable with a licensed product.
No one can legally be required to take an EUA product. In fact, as part of the EUA, the Secretary of HHS should require, in the conditions of the EUA, that individuals be informed of their right to refuse the experimental product.
The bottom line: mandating products authorized for Emergency Use Authorization status (EUA) violates federal law as detailed in the following legal notifications.
Additionally, the experimental mRNA COVID-19 vaccine should never have been authorized for emergency use. EUA products are only allowed if there are no other alternatives. There are other safer and more effective treatments for COVID-19 that are widely available and more affordable, such as Ivermectin and Hydroxychloroquine.
Of course, the lawless Biden Administration confirmed that if H.R. 497 were to pass in Congress, the President would veto it.