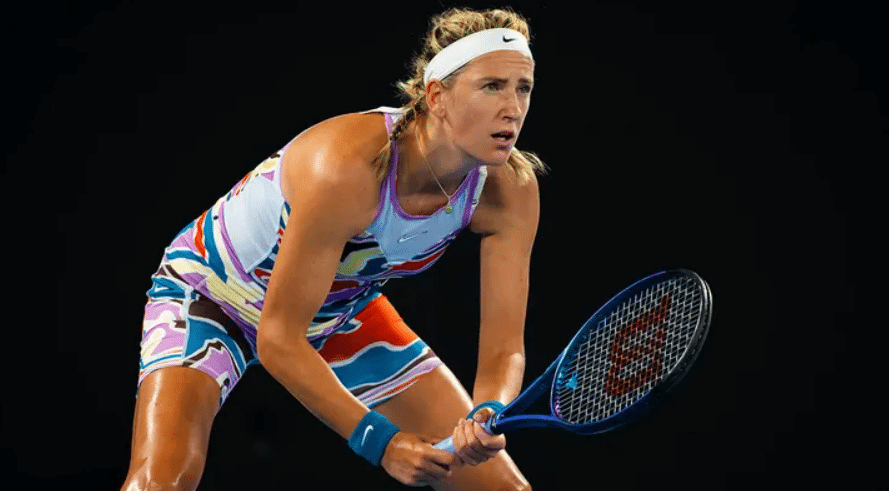 Woke sports journalists have more interest in pushing politics than actually covering sports.
Belarusian tennis player Victoria Azarenka got annoyed with the media during a press conference last week when she was asked a number of questions about the controversial displays of pro-Russian supporters at the Australian Open.
Reporters questioned Azarenka about the scrutiny surrounding Russian and Belarusian players since the invasion of Ukraine and if she felt it was difficult to "put all those things out of your mind" while competing.
It's no secret that the modern sports journalist has gone all in on having a political agenda. And as a result, athletes are showing less and less restraint toward sports journalists digging for a political angle rather than, you know, sticking to sports.

Belarusian tennis player Victoria Azarenka encountered one of these reporters last week and decided to clap back at the B.S. line of questioning.

After a reporter pressed the two-time Australian Open champ on a pro-Russia demonstration that occurred outside of Rod Laver Arena on Thursday, Azarenka smartly responded by calling out their agenda.

Azarenka's response was fearless: questioning the reporter if she was more interested in politics than her play and advising the so-called sports journalist to stay out of the political game.
Azarenka was having none of it and called out the reporter.
Watch:
From the video above:
Reporter: There's been a lot of scrutiny about a lot of the Russian and Belarusian players here. Is it difficult for you when you go out there to put all those things out of your mind? Do you think there are other players who get impacted by it?

Azarenka: I don't know what you guys want us to do about it. Like, talk about it. I don't know what's the goal here, that it's continuously brought up and these incidents in my opinion have nothing to do with players but somehow you keep dragging players into it. So, what's the goal here? I think you should ask yourself that question, not me.

Reporter: So sorry just to clarify on that though, does it frustrate you that, particularly last night for example there was a clear sort of pro-Russia demonstration within the grounds of the tournament, that these people are coming and using the Australian Open as a platform for these kinds of demonstrations. Does that frustrate you?

Azarenka: Whatever the answer I'm going to give to you right now is gonna be turned whatever way you want to turn it. So, does it bother me? What bothers me is there are real things going on in the world and I don't know are you a politician? Are you? Are you covering politics?

Reporter: No, I'm a sports journalist.

Azarenka: Yes, and I'm an athlete and you're asking me about things that maybe somebody says are in my control, but I don't believe that. So, I don't know what you want me to answer and if it is a provocative question then you can spin the story however you want."