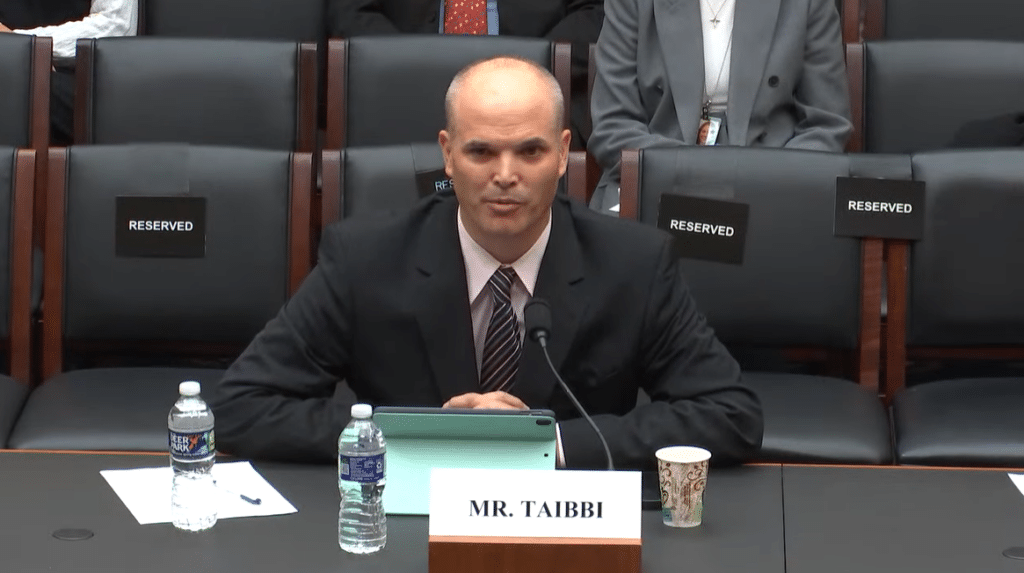 The Select Subcommittee on the Weaponization of the Federal Government is held a hearing today on Capitol Hill.
The committee focused on the release of the Twitter Files.
Witnesses included two liberal journalists who reported some of the Twitter files that have been released:
Matt Taibbi: Journalist
Michael Shellenberger: Author, Co-founder of the Breakthrough Institute and the California Peace Coalition
Democrat Rep. Sylvia Garcia tried to force Taibbi to reveal one of his sources. Apparently, she didn't know that in the United States, the government cannot compel journalists to reveal their sources. This protection is based on the First Amendment's guarantee of freedom of the press and is upheld by the Supreme Court.
Watch:
Ranking Member Democrat Rep. Plaskett asked Taibbi for his sources, then later denied doing so, further proving the Democrat Party is filled with liars who have no regard for the Constitution or laws of this country.
Watch:
Rep. Plaskett was a disaster.
She also referred to Taibbi and Shellenberger as "so-called journalists".
Watch:
To which, Taibbi fired back, "I'm not a so-called journalist. I've won the National Magazine Award, the I.F. Stone Award for Independent Journalism, and I've written 10 books."
Watch:
Democrats are losing their minds.
Watch the full hearing: