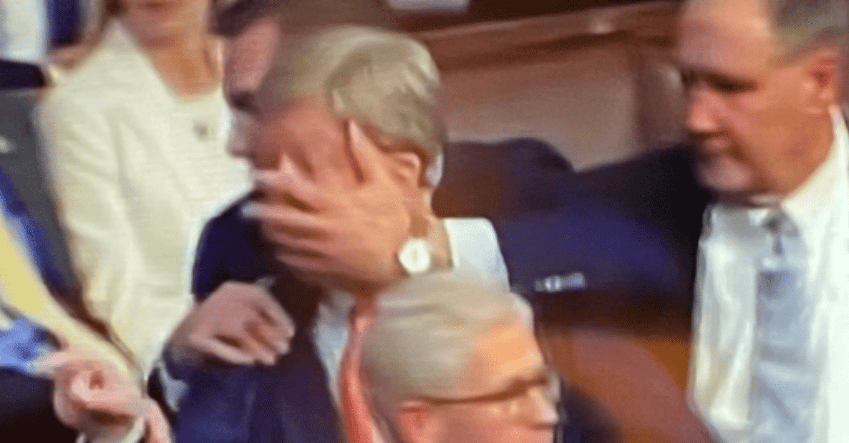 The Freedom Caucus got another win this week.
Just days after Rep. Mike Rogers of Alabama was seen screaming, threatening and lunging at Rep. Matt Gaetz in the House Chamber, the Alabama lawmaker stepped down from his Steering Committee position.
Watch:
The Washington Examiner reported:
Rep. Mike Rogers (R-AL) will reportedly step down from the powerful Steering Committee this week after having to be physically restrained from approaching Rep. Matt Gaetz (R-FL) during Friday night's rowdy speaker election.

Rogers currently represents the region that includes Alabama and Tennessee on the panel that chooses members for other committees. He told Politico that his decision is not yet final but expects to step down later this week.

The Steering Committee will decide who will sit on committees starting Monday, beginning with the Homeland Security Committee. Rogers reportedly said he is not under any outside pressure to step down. His office did not respond to the Washington Examiner's request for comment. Members are reportedly already jockeying to take his place on the panel.

During the raucous election for House speaker, which took 15 ballots and came to a dramatic conclusion after midnight on Saturday morning, Rogers approached Gaetz and had to be physically held back by another member. Gaetz refused to vote for now-Speaker Kevin McCarthy (R-CA) on the 14th ballot that the GOP leader was expected to finally win.
Rep. Matt Gaetz responded to almost being attacked on the House floor.
Watch: