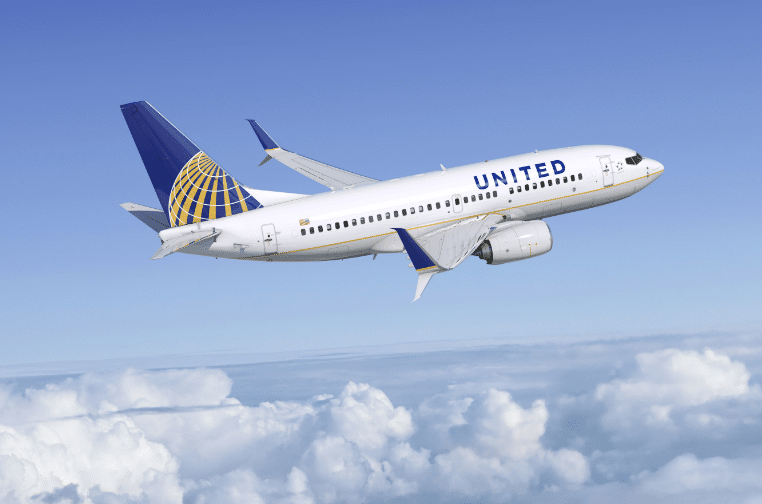 On Saturday night, a United Airlines flight from Guatemala to Chicago was forced to divert to Houston Airport after a pilot suffered an unexpected medical emergency.
Emergency was called "for an incapacitated pilot, according to an internal Houston UAL memo obtained by CDM Press.
"UA Flight 2007 GUA-ORD is diverting to IAH. Declaring an emergency for an incapacitated pilot. Gated at E20. Current ETA shows 1747. Unknown if flight will clear here at this time or just re-crew and go. Will advise when information is available. Pilot reportedly taken to a hospital," states the UAL Operation Center communication," according to the memo.
According to the UAL file, "Left seat Capt had chest pains. Could not get him out of the seat. Right seater landed."
Augusto Bernal, Director of Communications, HAS, issued a statement to Click2Houston.
"United Airlines Flight 2007 was diverted to IAH. It was diverted for a technical and a medical condition," said Bernal.
A spokesperson for United Airlines provided the following response:
"United flight 2007 from Guatemala City to Chicago landed safely in Houston (IAH) at 5:39 p.m. to address a medical situation, and is expected to re-depart shortly for Chicago."
This is the third incident involving a pilot so far this month. Breaking Digest previously reported that a British Airways pilot collapsed and died suddenly just before he was scheduled to captain a packed commercial flight from Cairo, Egypt to London's Heathrow airport.
From Creative Destruction Media:
UAL's CEO Scott Kirby has prided himself for making mandatory covid vaccinations part of UAL's branding since August 2021 when he first mandated the shots.

At that time, UAL employees could apply for a religious or medical exemption. Kirby has claimed publicly that 99% of their employees have been vaccinated. 

But, there is more to Kirby's proclamations. If a religious exemption was granted, employees were put on "unpaid leave." They did not have access to any of their benefits, including medical, vision, life, and their 401(K) accounts. If they wanted to continue with their medical insurance, they had to make payments which was burdensome because they were not receiving paychecks. It was only in March 2022 when those put on unpaid leave were invited back to work. 
More than 2,000 employees filed a class-action lawsuit against United Airlines in 2021 for religious and medical discrimination over the unconstitutional vaccine mandatory.
Captain Sherry Walker, the co-founder of Airline Employees 4 Health Freedom, told The Gateway Pundit that many of her colleagues have been terminated by United for not violating their faith, or for being too ill to take the shot.
On August 6, 2021, United Airlines CEO, Scott Kirby, announced a vaccine mandate for all employees, regardless of their medical condition or religious beliefs. Of course, Kirby never intended to actually provide reasonable accommodations (see video), as he commanded his lieutenants to develop a draconian and retaliatory process. This effort, we believe, exploits the pandemic for marketing purposes affording him the ability to tout UAL as the only "all vaccinated airline".

Few employees, steadfast in their faith or determined to maintain medical autonomy, survived the process as UAL attacked the employees they claimed to value as essential during the pandemic. Managers threatened termination, conducted public shaming, and mounted fear campaigns, but the faithful stood firm. To date, the only reasonable accommodation offered is indefinite, unpaid leave without benefits along with a restriction against outside employment. Effectively, UAL is making it impossible for any employee to survive with reasonable accommodation.

On September 24, a Temporary Restraining Order was granted to prevent any UAL employee who submitted a request for a reasonable accommodation prior to 9/23 from being terminated or placed on unpaid leave. To date, UAL continues to violate the initial agreement terminating several employees. Additionally, UAL refuses to allow employees to request accommodations after 8/31. How can a company put a deadline on faith, and what happens to those who find faith after the deadline?

No one can answer those questions as UAL systematically terminates employees who choose to exercise their religious liberties. Many of our employees acquiesced under pressure to ensure they could continue to feed their families. They violated their faith one time and are now facing forced booster for the foreseeable future. Those who chose not to get the shot face severe retaliation almost daily. As a form of punishment, a modern scarlet letter, UAL instituted an N95 respirator requirement for all employees who sought reasonable accommodations. However, UAL refused to provide the OSHA and manufacturers' required medical examinations, training, or fit testing.

Many employees suffered severe harm from the respirator mandate. On the first day, an agent suffered a broken clavicle, torn rotator cuff, and damaged meniscus passing out from use. A baggage handler, in the extreme heat of the aircraft belly, passed out face-first on a moving belt loader. A flight attendant passed out in flight, falling into the jumpseat. And, an agent passed out on a desk requiring paramedic attention and an ambulance. How many more must be injured before UAL is forced to reverse this policy?

Our case rests in the hands of Hon. Mark Pittman, and we are hopeful that we will soon be allowed to return to our careers. However, while we await a ruling on our request for a preliminary injunction, our employer continues to threaten those who have asserted their civil rights. Most recently, Kirby engaged the press to shame us and turn our vaccinated co-workers against us, intentionally creating a hostile work environment to further promote his fear campaign. He claims that our vaccinated co-workers refuse to fly with us, but we know this is untrue as we have received hundreds of letters of support. At the same time, our members are routinely bullied and threatened on company property.
United Airlines announced that they will allow unvaccinated employees back to work on March 28, 2022, for some reason.