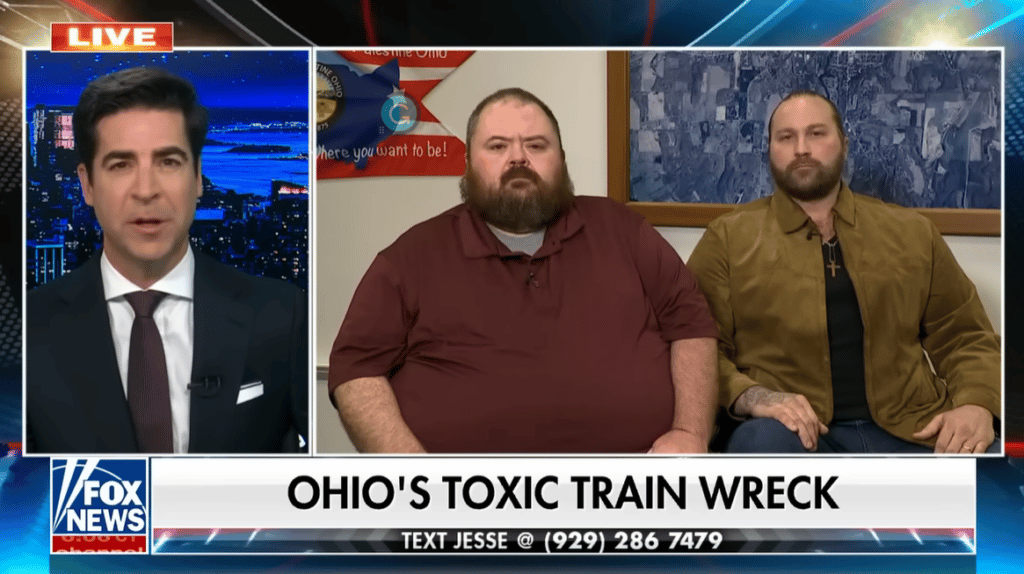 As Breaking Digest previously reported, Joe Biden made a surprise visit to Ukraine on American President's Day, while completely ignoring the residents of East Palestine, Ohio as they struggle to cope with the aftermath of the train derailment that occurred on February 3rd.
Trent Conaway, the mayor of East Palestine, Ohio, along with East Palestine resident Lenny Glavin, joined FOX News' Jesse Watters Monday night on his show, Jesse Watters Primetime.
Conaway did not hold back when asked by Watters if Biden's trip to Ukraine made him feel slighted.
"That was the biggest slap in the face," Conaway told Watters. "That tells you right now he doesn't care about us. He can send every agency he wants to, but I found out this morning that he was in Ukraine giving millions of dollars away to people over there and not to us… on President's Day in our country, so I'm furious."
"That tells you what kind of guy he is," Conaway added.
Biden promised another $500 million in military aid to Ukraine during his visit.
Meanwhile, President Trump plans to travel to Ohio Wednesday to meet with the residents and tour the damage caused by the massive mushroom cloud of toxic chemicals.
Watch:
Biden initially denied federal disaster relief funding to Ohio and East Palestine to help with cleanup and health care for residents who are now reporting symptoms following the derailment, chemical leak, and subsequent "controlled burn" of toxic chemicals.
Watch the full interview via FOX News on YouTube: