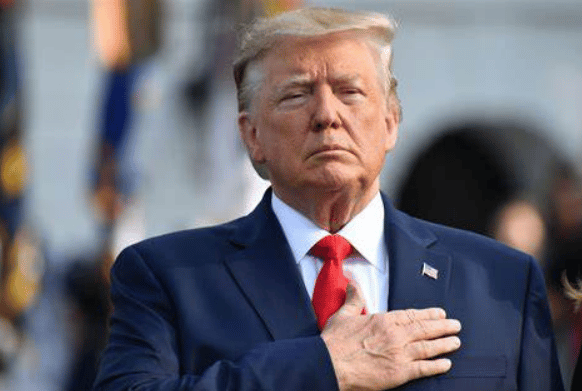 As Breaking Digest previously reported, President Trump is set to visit East Palestine, Ohio today.
Donald Trump Jr. initially made the announcement last Friday on Twitter, saying that his father would visit Ohio sometime this week.
"If our "leaders" are too afraid to actually lead real leaders will step up and fill the void," Trump Jr. wrote in his tweet.
President Trump is planning to meet with residents and local leaders as they struggle to cope with the aftermath of the train derailment that led to a large release of toxic chemicals.
Trump is also expected to tour the derailment site and observe the damage caused by the massive mushroom cloud of toxic chemicals.
In addition, it is being reported that Trump plans to donate water and other supplies.
That's what a real president is supposed to do.
Fox News reported:
A source familiar with the former president's plans told Fox News Digital that Trump will travel to East Palestine on Wednesday to meet with members of the community and community officials.

Trump is expected to donate thousands of gallons of cleaning supplies, along with 13 pallets of water to East Palestine.

"President Trump is meeting with the citizens of East Palestine and will never forget them and what they are going through," a Trump advisor told Fox News Digital. "Contrast that with Biden and the federal government who has failed them from the beginning."
Meanwhile, Biden is in Ukraine giving away more of our hard-earned taxpayer dollars.
Pete Buttigieg finally plans to visit Ohio.
Benny Johnson tweeted that the timing is "directly intended to overshadow Trump's visit."