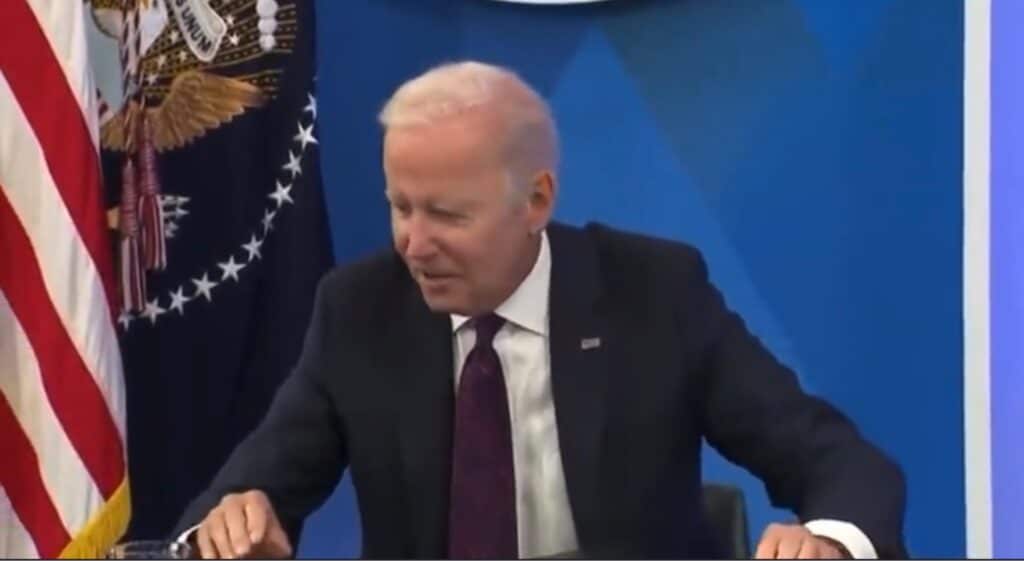 WASHINGTON, DC.- That was quick! Biden during an event on the American Rescue Plan swiftly back tracked on what some interpreted as early stages of a war against MAGA Republicans. When James Doocy White House correspondent with Fox News asked, "Do you consider all Trump supporters to be a threat to the country?" Biden mumbled, "I don't consider any Trump supporter a threat to the country."
WATCH:
Biden continued to lump those who "choose violence" along with people who question the integrity of the election as "threats to democracy".
It's safe to say that the Primetime desperation speech eerily held on the anniversary of WWII didn't work out as democrats planned. Only CNN and MSNBC broadcasted Biden's speech live. ABC, CBS, NBC, PBS, Fox News and Fox Business carried other programming. Yet Twitter has entered a buzz causing the hashtag #PedoHitler to trend on the app.