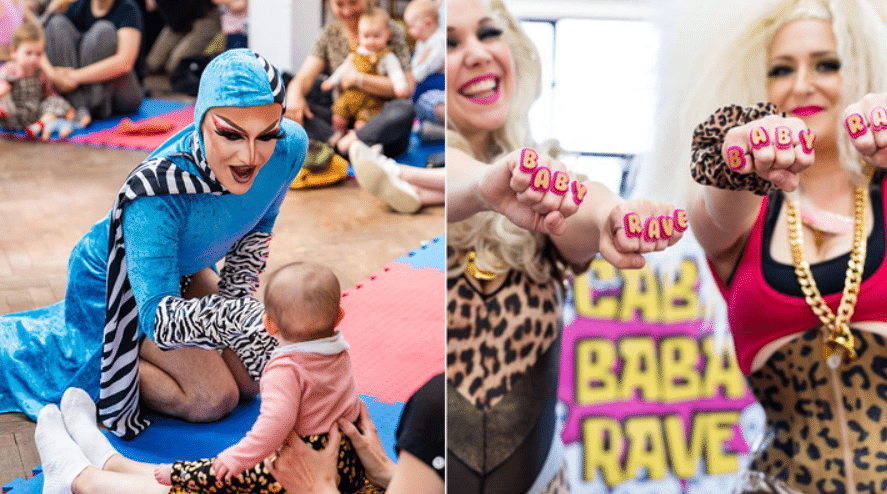 In London, CABA BABA RAVE, a UK cabaret company, puts on a drag show that is targeted at "parents and their babies," specifically ages 0-2.
The show was created by two moms who wanted to give other parents the opportunity to experience a "big London night out" while still caring for their babies.
The Twitter account Gays Against Groomers posted a video from one of the shows, saying, "The parents that take their children to events like this should lose custody of their children, and the companies and people that put them on should be locked up. Absolutely revolting."
In the video, a male performer is wearing bondage gear, tight shorts, and stiletto heels. He is hanging from the ceiling from leather straps and dances suggestively for the parents and their babies.
Another male performer is wearing only a small thong as he spreads his legs open.
The overlaid text of the screen-recorded video says, "No one is going to gaslight me and tell me to accept this sh*t in the name of inclusion."
The video of the event targeting babies even has a content warning on Twitter because of its overtly sexual content.
As the video of this performance went viral, the criticism that flooded social media prompted "Caba Baba Rave" to make their Instagram account private.
UK political commentator Dominique Samuels called the performance "absolutely abhorrent":
"I can only think of one reason why a man would want to do this in front of children," former UFC/MMA fighter Jake Shields wrote in response.
One Twitter user pointed out, "If these were ACTUAL females dressed like this and performing like this for KIDS, people would be absolutely outraged -and rightfully so. The performers being male makes it no less inappropriate."
"Fortunately most people have sufficient common sense to know this kind of show is utterly unsuitable for young children. But why don't these parents have that sense? Did they just never have it in the first place? Or did something make them lose it?" British TV Host, Liv Boeree asked.
Libs of Tik Tok also shared another video from the company's Instagram, which garnered over 4 million views.
In one clip a performer in heels twerks in front of a room full of infants while another dressed similarly dances suggestively around the babies and their parents.
Watch: