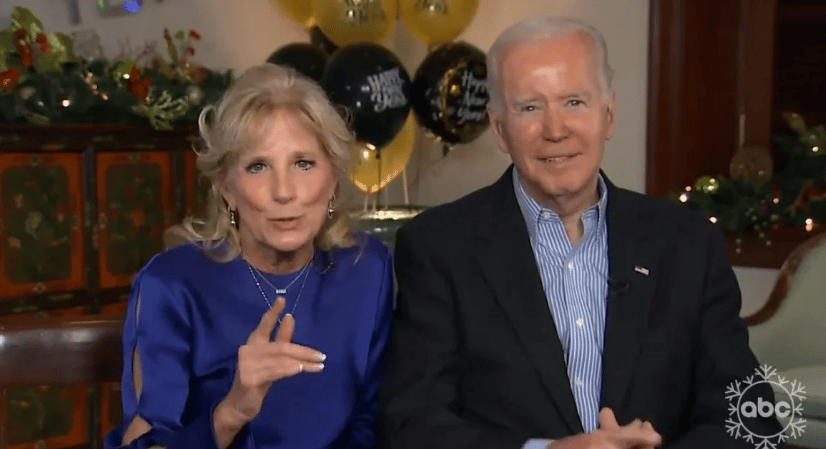 Dr. Jill and Joe delivered a New Year message during Dick Clark's New Year's Rocking Eve with host Ryan Seacrest.
Ryan Seacrest asked the Bidens about their first New Year's Eve together.
Joe Biden mumbled something about spending the evening with Jill's whole family because they weren't married yet.
Seacrest asked them what message they have for Americans going into the new year.
Joe Biden's message to Americans for the new year was "optimism". "I've never been more optimistic for America in my whole career,"
Dr. Jill's message to Americans was to commit to an act of kindness and especially to take care of our health this year by getting the Covid and flu shots.
"You better listen to her," Biden mumbled.
Watch: