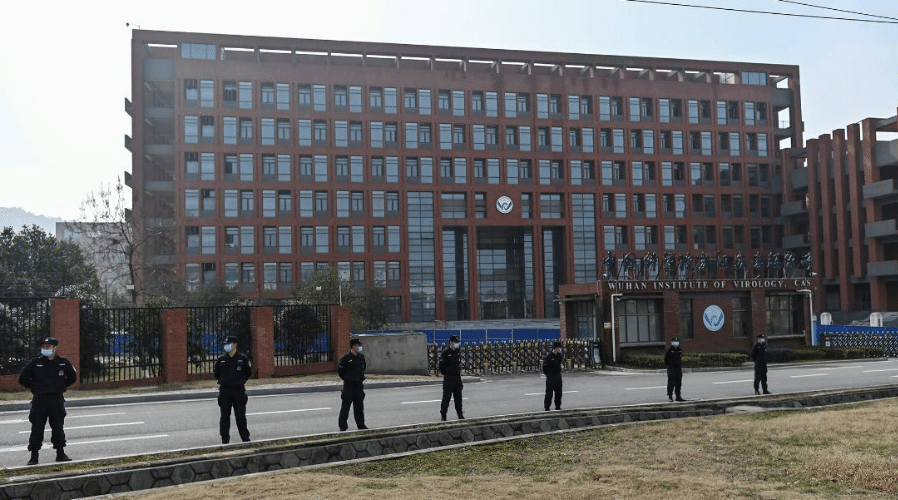 On Friday, the House of Representatives unanimously passed a bill requiring all information related to the origin of COVID-19 to be declassified.
The Senate also voted unanimously, earlier this month, to declassify all of the intelligence related to the origin of COVID-19.
The effort by Congress to declassify intelligence on the origin of COVID-19 comes after the Energy Department concluded that the virus most likely leaked from the Wuhan lab.
The bill will now be sent to Joe Biden's desk for signing.
Will he sign it?
The Hill reported:
The House unanimously approved a bill on Friday that would require the director of national intelligence (DNI) to declassify information related to the origins of COVID-19, sending the measure to President Biden's desk for final approval.

The legislation, titled the COVID-19 Origin Act, passed in a 419-0 vote, just over a week after the Senate approved the bill by unanimous consent.

The White House has not indicated whether Biden will sign the measure. Asked on Wednesday if the president had made a decision on the bill, White House press secretary Karine Jean-Pierre referred reporters to the Office of the Director of National Intelligence (ODNI).

The renewed push on Capitol Hill to declassify intelligence pertaining to the origins of COVID-19 came shortly after The Wall Street Journal reported the Energy Department had determined, with "low confidence," that coronavirus most likely came from a laboratory in China.
The FBI has also admitted that COVID-19 was leaked from the Wuhan lab.
NBC News reported:
The Federal Bureau of Investigation has also concluded that the pandemic likely started with a lab incident in Wuhan, agency director Christopher Wray told Fox News earlier this month.

"The FBI has for quite some time now assessed that the origins of the pandemic are most likely a potential lab incident in Wuhan," Wray told Fox News. "Here you are talking about a potential leak from a Chinese government-controlled lab."

"I will just make the observation that the Chinese government, it seems to me, has been doing its best to try to thwart and obfuscate the work here, the work that we're doing, the work that our U.S. government and close foreign partners are doing. And that's unfortunate for everybody," Wray said.
Watch:
The American people deserve to know the truth about the origins of COVID-19. This information should never have been kept from the public.