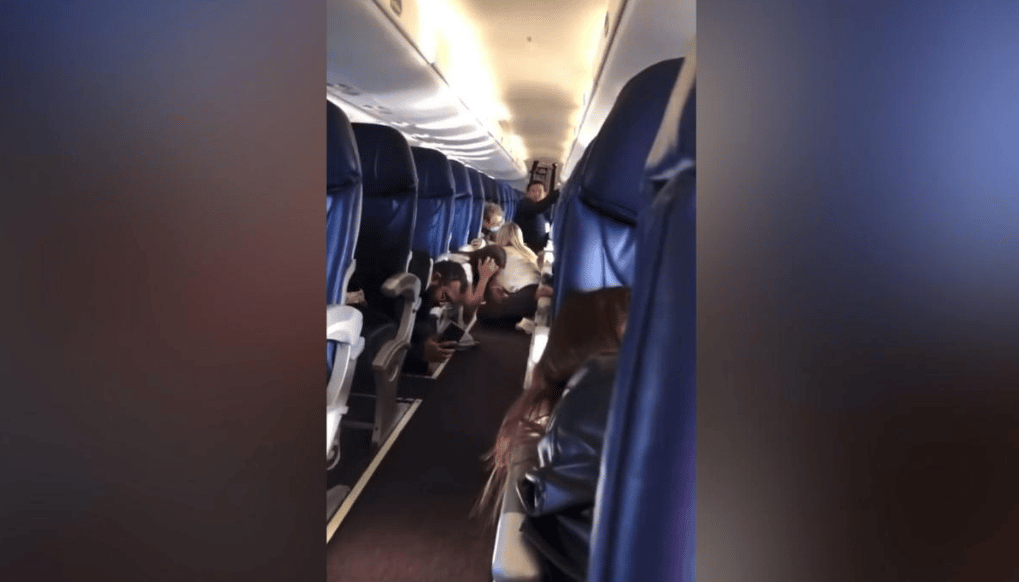 Terrified passengers aboard an Aeromexico flight crouched in fear when their plane was caught in crossfire following the capture of El Chapo's son.
Ovidio Guzmán, the son of jailed kingpin Joaquin 'El Chapo' Guzman, and a key figure in fentanyl trade, was arrested on Thursday.
The known Mexican drug lord and high-ranking member of the Sinaloa Cartel, a criminal group based in the state of Sinaloa, was caught by Mexican authorities in the city of Culiacan.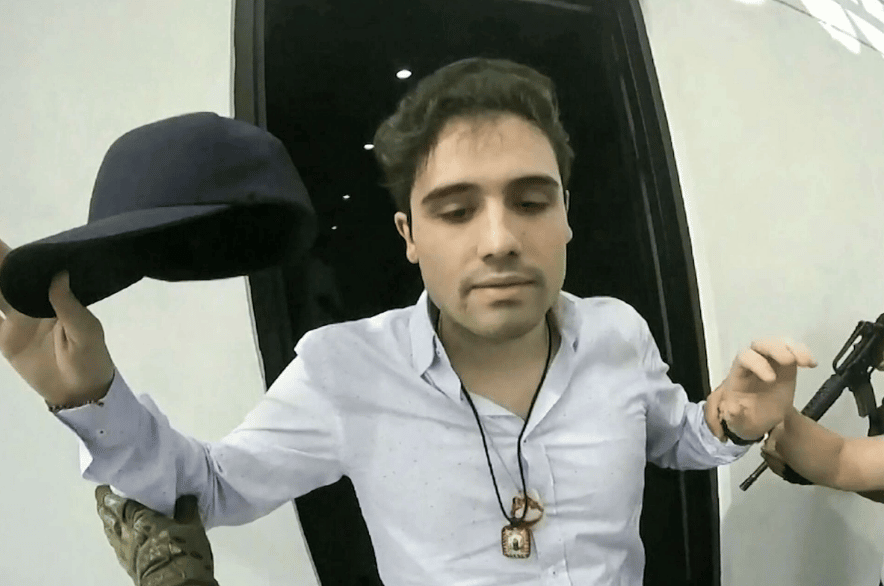 The city has been caught up with violence following Guzmán's arrest, with some of the dramatic scenes caught on video and uploaded to social media during the fallout which continues today.
Infos Françaises shared on Twitter: MEXICO: The city of #Culiacan is transformed into a war zone by dozens of men armed with heavy weapons after the arrest of drug trafficker Ovidio Guzman, son of El Chapo. Airliners are targeted and schools and administrations are closed.
Watch:
More:
The New York Post reports:
Dramatic footage captured the chaos unfolding aboard an Aeromexico flight when the aircraft was struck by gunfire that erupted at a Mexican airport following the arrest of Ovidio Guzmán-López, the son of notorious druglord Joaquin "El Chapo" Guzman.

David Tellez, 42, shared a cellphone recording on Twitter Thursday showing terrified travelers aboard Aeromexico Flight 165 from Culiacan to Mexico City crouching on the floor between rows of seats as a child wails in the background.

Tellez was flying home with his wife and their three children, aged seven, four and one, after spending Christmas with family.

"As we were accelerating for take-off, we heard gunshots very close to the plane, and that's when we all threw ourselves to the floor," Tellez said.

On Friday, Mexican authorities revealed that at least 29 people were killed during the operation to arrest Guzmán-López with at least 35 military personnel injured and 21 gunmen were arrested.
Video via David Tellez:
At press conference on Friday, Mexico's Defense Secretary Luis Cresencio Sandoval shared, "These criminal organizations shot, with weapons, at aircraft on the Mexican Air Force, at commercial airlines and at the International Culiacán Airport facilities. Nevertheless, they did not achieve their goal of rescuing the alleged offender because we neutralized him."
Watch: