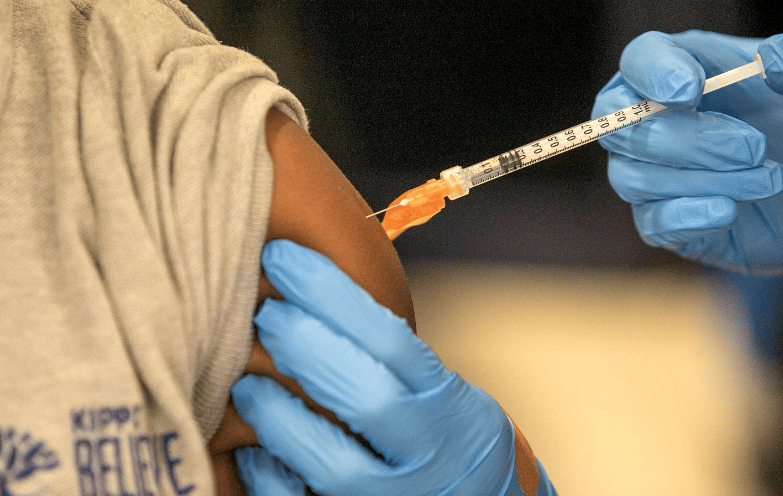 Federal health officials have formally updated the recommended vaccine regimen for children and adolescents to include the COVID-19 vaccine alongside those for illnesses like hepatitis and polio.
COVID-19 poses no threat to children, and the experimental mRNA vaccines are not effective or safe. Tens of thousands (if not many more) have been injured or killed by the experimental drug, yet the CDC is pushing it on children and adolescents despite these facts.
Back in October 2022, the CDC's Advisory Committee on Immunization Practices (ACIP) voted to recommend COVID-19 vaccines to be included in the 2023 childhood immunization schedule in a 15-0 vote.
The CDC recommends that everyone aged 6 months and up get at least two doses of one of the mRNA COVID vaccines and an additional booster dose.
Once CDC approves it, our Department of Health can exercise its rule-making authority to add it to the healthcare and school schedule at any time.
Now it's official. The CDC has formally added the experimental mRNA COVID-19 shot to the immunization schedule.
The full recommended vaccine schedules for children and adults can be found here.
The immunization schedules are updated annually in the late fall and are used as a guideline by states for school entry requirements and by physicians, and healthcare providers.
The addition of the COVID vaccine gives a more official recommendation to healthcare providers and schools.
The Hill reported:
COVID-19 vaccines are now included among the routine shots recommended by the Centers for Disease Control and Prevention (CDC) for children, adolescents and adults.

The 2023 list includes shots for the flu, measles mumps and rubella, polio, and other inoculations.

The vaccine schedule represents the current recommendations for people as a regular part of their vaccinations against common infectious diseases. It does not mean the CDC is requiring a COVID-19 shot for children or that schools will have to require that students receive the shot before enrolling.

The vaccine schedule is an important resource for physicians, especially pediatricians, that can help guide them on when it's best to administer certain vaccines. 

The CDC does not have the authority to mandate vaccines; that decision is left up to states and local jurisdictions.

For example, the flu vaccine has long been on the schedule of recommended childhood immunizations, but hardly any state actually mandates it for public schools.

Under the new guidelines, healthy children 6 months to 4 years old should receive a primary series of two doses of either the Moderna or Pfizer-BioNTech monovalent COVID-19 vaccine followed by a third dose of a bivalent vaccine.

Children 5 to 11 years old should receive two doses of the Moderna or Pfizer-BioNTech vaccine followed by a bivalent shot.

Children 12 years and older should get either two doses of the Moderna, Pfizer or Novavax vaccine followed by a bivalent booster

Nearly 85 percent of adults in the U.S. have completed their primary COVID-19 vaccination series, according to the CDC, but only about a third have received a bivalent booster.

The recommendations were first made by a CDC advisory panel in October. Panel members at the time said that since the coronavirus is not going away, it makes sense to recommend children get vaccinated.