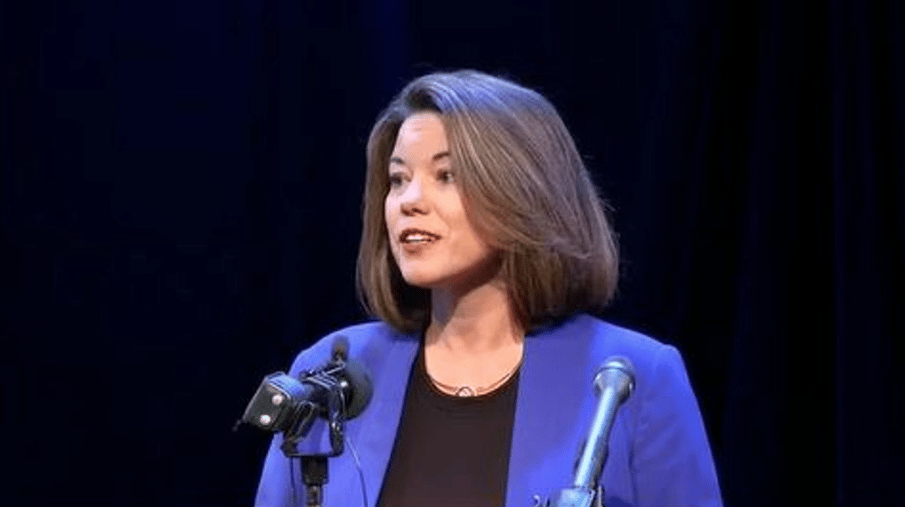 Representative Angie Craig (D-MN) was assaulted in her DC apartment building on Thursday morning and was left bruised and shaken.
The Congresswoman's office said the attack was not politically motivated and appeared to be random.
"This morning around 7:15 am, Rep. Craig was assaulted in the elevator of her apartment building in Washington DC. Rep. Craig defended herself from the attacker and suffered bruising, but otherwise is physically okay," Craig's office said.
"There is no evidence that the incident was politically motivated," the statement said.
Minnesota Rep. Angie Craig threw hot coffee on man who grabbed her neck and punched her in the chin in an apartment elevator, according to a D.C. police report. Assailant got away. https://washingtonpost.com/politics/2023/02/09/angie-craig-assault-washington-congress/…
Following the incident, MSNBC put her in more danger by airing her unredacted address.
From Mediaite:
MSNBC covered the story Thursday afternoon during Hallie Jackson Reports, with anchor Hallie Jackson and Capitol Hill correspondent Ryan Nobles reporting.

Jackson called the incident "disturbing" and noted that Craig was able to escape by throwing hot coffee on her attacker.

"Our team has gotten the police report in the last hour," said Jackson, reading from the police report that the attacker "was acting erratic as if he was under the influence of an unknown substance."

As Jackson read the quote, the unredacted police report was displayed on the screen for about 15 seconds, showing Craig's home address, as shown below (Mediaite has redacted the address in this image).