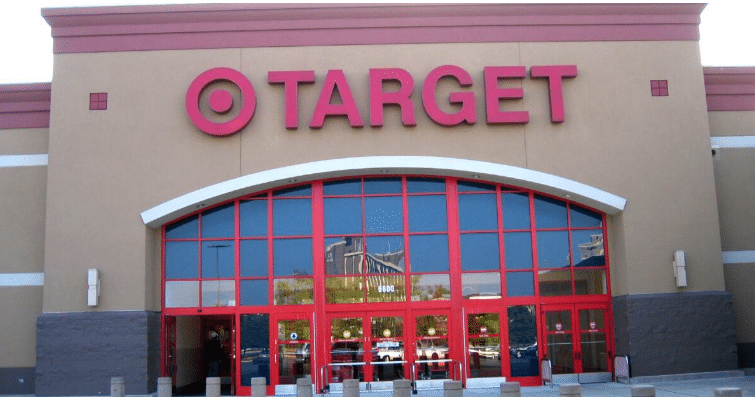 Consumers' Research reported that Target has released a new line of LGBTQ+ merchandise, including clothing and books, geared toward children and babies.
The new line even features "tuck-friendly" bathing suits and "chest binders" for children.
This has gotten way out of hand. At this point, it seems appropriate for the military to get involved. Something drastic has to be done to stop these major corporations and institutes from mass indoctrinating and grooming our children.
For now, at the very least, Target deserves the Bud Light treatment.
From Consumers' Research:
Parents may need to cover their kid's eyes next time they're strolling through their local Target. The retail store just released a new line of LGBTQ+ merchandise geared toward children, and even babies.  This follows longstanding efforts by Target to indoctrinate kids via books titled "Are You a Boy or Are You a Girl?," "The Hips on the Drag Queen Go Swish, Swish, Swish," "I'm Not a Girl," and more.
Watch:
As if that wasn't disturbing enough, it was revealed that Target is selling LGBTQ Pride clothing designed by a satanic transgender who promotes violence, drug use and satanism.
The brand in question, Abprallen, was created by a biological woman who identifies as a man and uses the name "Erik Callen."
Target sells three items by the brand Abprallen – a "We Belong Everywhere" messenger bag, a 'Too Queer For Here" messenger bag, and a "Cure Transphobia, Not Trans People" shirt. The LGBTQ items are available on the Target website and in its stores.
Target is apparently starting to panic as the merchandise has sparked outrage among customers leading to calls for a boycott.
Target stores in the South were instructed by the corporate office to reposition LGBTQ Pride merchandise away from the front of their stores, to prevent a Bud Light situation.
Things are so bad that Target execs called an emergency meeting.
Fox News reported:
Some southern Target stores were forced by the corporation to move LGBTQ Pride merchandise away from the front of their locations after customer "outrage" to avoid a "Bud Light situation."

Many Target locations across the country feature massive June Pride month displays on an annual basis, with items this year ranging from "tuck friendly" bathing suits for transgender people to mugs that say "gender fluid." But the retail juggernaut has been criticized by some conservatives for the displays, with children's items particularly irking many customers.

A Target insider told Fox News Digital that many locations, mostly in rural areas of the South, have relocated Pride sections to avoid the kind of backlash Bud Light has received in recent weeks after using a transgender influencer in a promotional campaign.

A Target insider said there were "emergency" calls on Friday and that some managers and district senior directors were told to tamp down the Pride sections immediately.

"We were given 36 hours, told to take all of our Pride stuff, the entire section, and move it into a section that's a third the size. From the front of the store to the back of the store, you can't have anything on mannequins and no large signage," the Target insider said.

"We call our customers 'guests,' there is outrage on their part. This year, it is just exponentially more than any other year," the Target insider continued. "I think given the current situation with Bud Light, the company is terrified of a Bud Light situation."