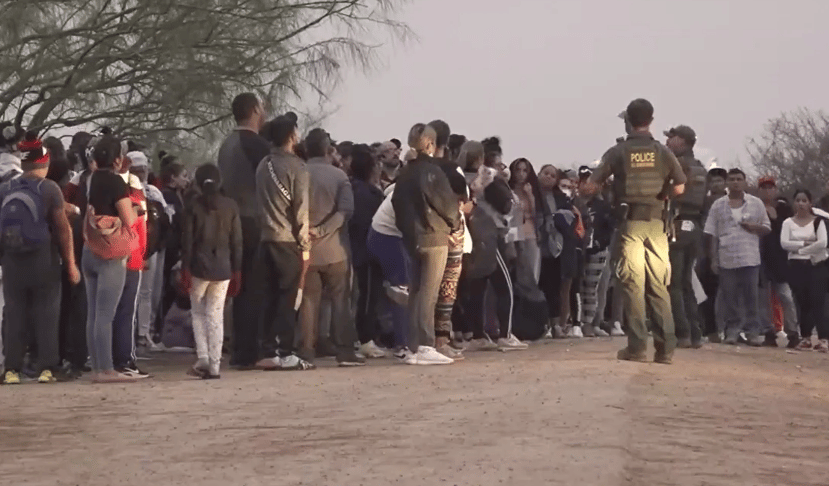 On Monday, U.S. Chief Justice John Roberts ordered a pause on lifting pandemic-era immigration restrictions for the southern border, at the request of Republicans in 19 states.
Cities along the southern border have been bracing for an expected migrant surge as the Title 42 restrictions had been slated to end Wednesday. Roberts told the Biden administration to respond by 5 p.m. Eastern Tuesday.
"UPON CONSIDERATION of the application of counsel for the applicants, IT IS ORDERED that the November 15, 2022 order of the United States District Court for the District of Columbia, case No. 1:21-cv-00100, is hereby stayed pending further order of the undersigned or of the Court. It is further ordered that a response to the application be filed on or before Tuesday, December 20, 2022, by 5 p.m. (EST)," the court document stated.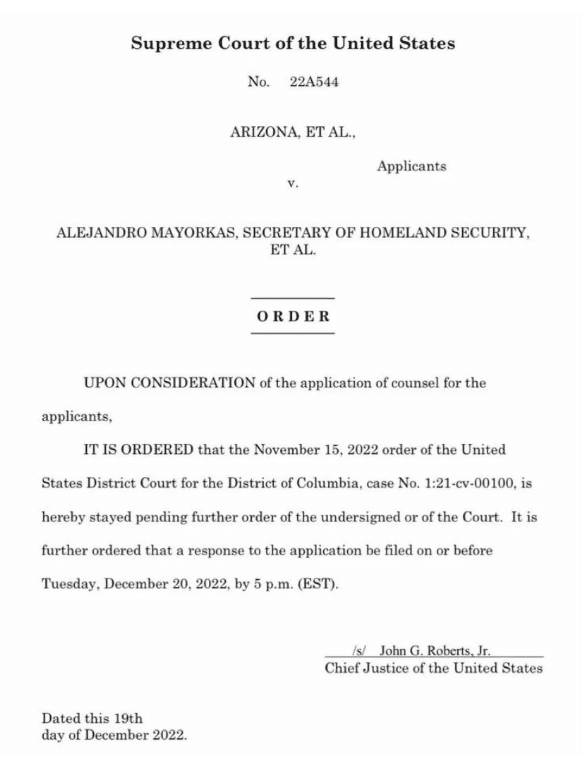 Earlier Monday, 19 Republican-led states filed an emergency request with the Supreme Court to uphold the Trump-era Title 42 policy.
Title 42 allows U.S. Customs and Border Protection (CBP) to expel migrants seeking asylum during the COVID pandemic into the United States in order to "prevent [the] spread of communicable disease," as the lives of Americans should come first before anyone else.
On Friday, a federal appeals court rejected a bid by several states led by Republicans to maintain Title 42 in effect. This decision cleared the way for the case to be heard by the United States Supreme Court.
There are a significant number of people who are concerned about the potential impact that the policy's expiration may have on the on-going crisis at the Southern U.S. border.
Breaking Digest previously reported that El Paso, Texas mayor, Oscar Leeser, issued an emergency declaration Saturday night amid the surge in illegal aliens flooding the city's streets with an increase expected to come across the border as Title 42 border policy is set to end on Dec. 21.
On Monday, 19 conservative states asked SCOTUS to intervene in Biden's decision to end Title 42, which is one of the last defense measures to prevent illegal immigrants from crossing our border.
Those states are Arizona, Louisiana, Missouri, Alabama, Alaska, Kansas, Kentucky, Mississippi, Montana, Nebraska, Ohio, Oklahoma, South Carolina, Texas, Tennessee, Utah, Virginia, West Virginia, and Wyoming.
"If the Supreme Court declines to act," the states said in their filing, it would "inflict massive irreparable harm on the states" and "unprecedented calamity at the southern border," USA Today reported.