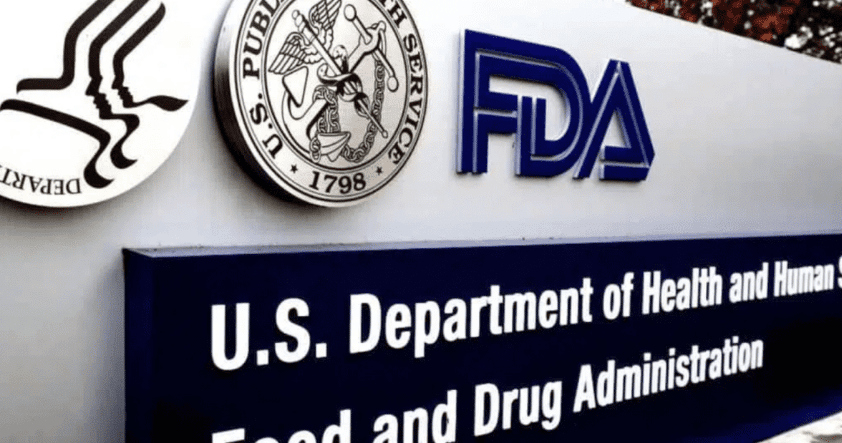 Another so-called "conspiracy theory" has been upgraded to headline news.
And once again, independent news media is proven to be more accurate and valuable to the American public than the corporate media.
Those who watched Died Suddenly know that there is a disturbing trend emerging in heavily vaccinated countries that coincides with the rollout of Covid vaccines.
Additionally, life insurance claims are up 40% year-to-year.
Now, after two years of being attacked, ridiculed and lied to by the Media, which has been nothing more in their coverage of the COVID-19 vaccines than an advertisement for Big Pharma, the FDA finally admits that the Pfizer COVD-19 vaccine causes blot clots.
The Hodgetwins tweeted about the study:
The tweet was "fact-checked", although the fact check appeared and then disappeared: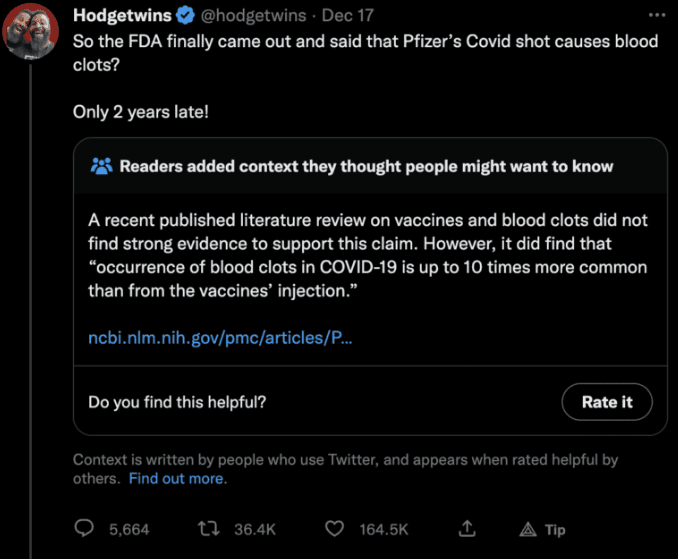 The study featured on the NIH public library of medicine website summarized:
Adenovirus vector vaccines (AstraZeneca, Janssen, Sputnik V [no official case reported]) seem to be responsible for developing vaccine-induced immune thrombotic thrombocytopenia.

However, it is not entirely understood what exactly triggers the immune system to cause VITT. That said, there are some speculations about DNA/RNA-PF4 complex, Spike protein itself, and transcription complexities that describe the occurrence of thrombotic thrombocytopenia syndrome reasonably.

In addition, some factors like the patient's underlying disease or age/sex and hormonal situation of the patient are effective in the management and treatment of VITT. All in all, it appears that first and foremost, physicians should review the testes' results of anti-PF4-heparin and PF4-polyanion antibodies.

Assessment of D-dimer and fibrinogen levels, as well as imaging methods, may also be helpful for medical doctors in evaluating suspected VITT patients. WHO has recommended the use of IVIG and/or nonheparin-based anticoagulants in individuals who are suffering from TTS after the COVID-19 vaccination.

It has also generally (not in exceptional cases) advised against the use of heparin, platelet infusion, and steroid treatment in such patients.

It should also be noted that although there is a connection between blood clots and COVID-19 vaccination, statistics and data have provided cogent proof that the occurrence of blood clots in COVID-19 is up to 10 times more common than the vaccines' injection.