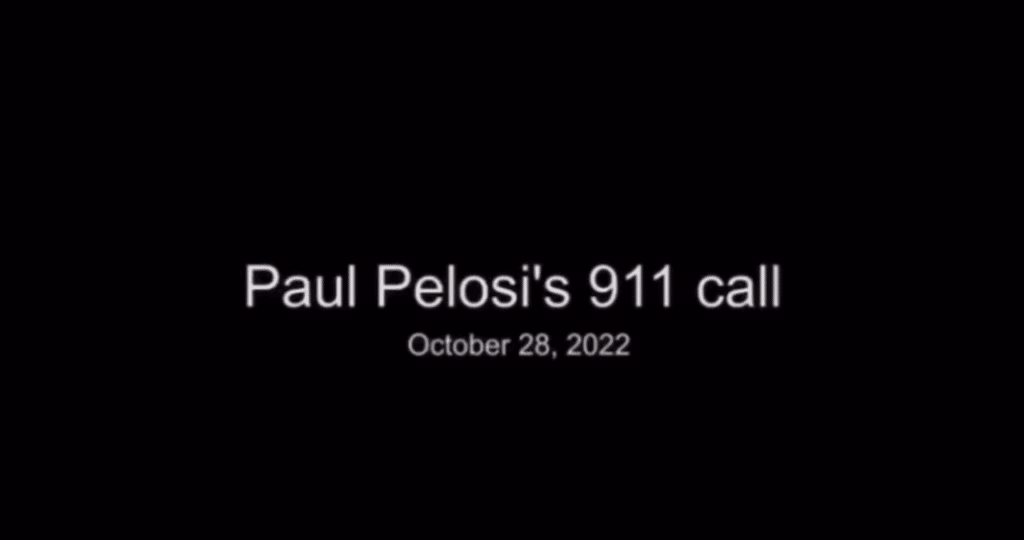 A San Francisco judge granted a motion to release SFPD body cam footage of the Paul Pelosi attack and other evidence sought by a coalition of news organizations.
On Friday morning at 9 AM Pacific Time, 12 noon Eastern, the court released footage to reporters.
The coalition includes the Associated Press, the New York Times, the Washington Post, the Los Angeles Times, the San Francisco Chronicle, the Press Democrat, CNN, Fox News, CBS, ABC, NBC, and KQED.
The New York Post reported:
Paul Pelosi's alleged attacker told a 911 operator he was a "friend" of then-House Speaker Nancy Pelosi and her husband moments before he attacked the 82-year-old with a hammer this past October, chilling audio released Friday revealed.

The nearly three-minute call was made public Friday after a judge ordered the release of material — including police body camera footage and audio of David DePape's initial interview with investigators — at the request of news organizations.

During the call, Paul Pelosi asks the operator, identified as Heather Grimes: "Is the Capitol Police around? They're usually here at the house protecting my wife."

When Grimes tells him the number is for San Francisco police, Pelosi says: "No, I understand. OK, well …" before asking DePape, "I don't know, what do you think?"

After a muffled voice answers: "I think everything's good," Paul Pelosi tells Grimes: "He thinks everything's good. I've got a problem, but he thinks everything's good."
Listen to the 911 call via RedpillUSAPatriots:
Breaking Digest previously reported on the body cam video that was also released this morning.