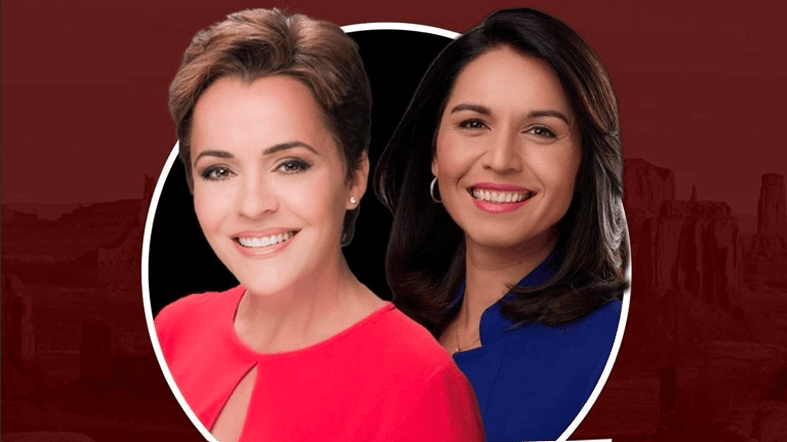 Tulsi Gabbard, who announced that she was leaving the Democrat party last week, joined President Trump in endorsing Kari Lake for Governor of Arizona.
Gabbard made the HUGE announcement last night on social media, stating, "Kari Lake isn't afraid to call out the warmongering elitist cabal of permanent Washington and the Military Industrial Complex, and their propagandists in the mainstream media."
Gabbard will be in Phoenix tonight at 7:30 pm to campaign with Kari Lake and Blake Masters.
The event tonight will run at the exact same time that Arizona PBS runs their interview with racist Democrat Katie Hobbs.
Gabbard posted a series of Tweets detailing the reasons why she is endorsing Lake for governor of Arizona. The former Democrat said that Lake is a leader who puts people first, fights for border security, energy independence, public safety, and other policies that make life better for the American people.
Gabbard said that she looks forward to supporting Lake ahead of the critical midterm elections. Lake thanked Gabbard and said that it's truly an honor to have the endorsement from an American hero.