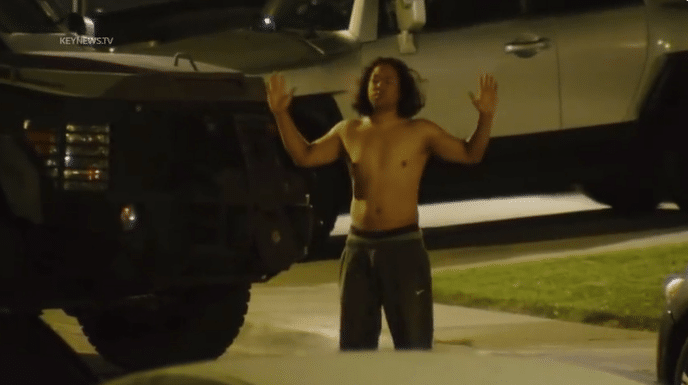 A person of interest has been taken into custody for the cowardly ambush murder of Los Angeles County sheriff's deputy Ryan Clinkunbroomer.
On Saturday, 30-year-old Clinkunbroomer was ambushed and fatally shot in the head while sitting in his patrol car at a red light near the station.
As reported by Fox 11, the suspect, identified as 29-year-old Kevin Salazar, was arrested on Monday morning following a standoff with law enforcement at his residence in Palmdale.
Video captured at the scene shows deputies appearing to deploy a gas canister through a window. Shortly thereafter, Salazar emerged from the residence. In compliance with the deputies' instructions, he removed his shirt and slowly backed away from the house, eventually being taken into custody. Law enforcement also recovered the vehicle of interest and numerous firearms at the residence.
Watch:
Los Angeles County Sheriff Robert Luna provided an update on the arrest during a press conference Monday.
Watch: