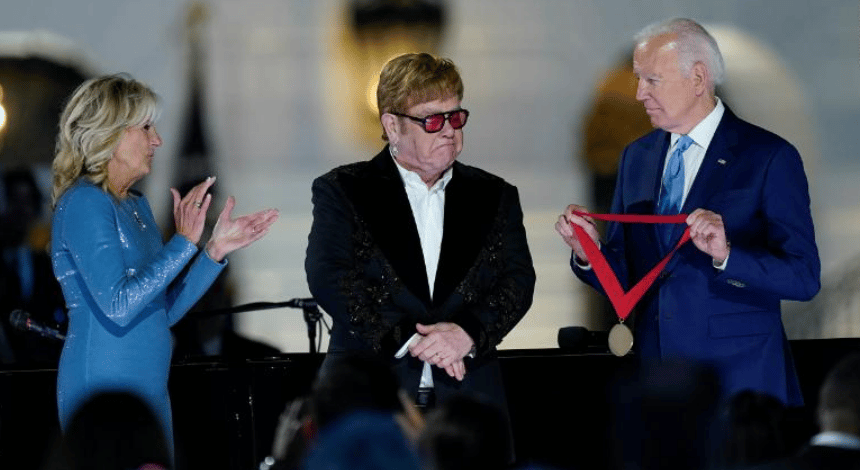 Joe Biden, with his arm around Elton John, told the crowd, "By the way, it's all his fault that we're spending $6 billion dollars in taxpayer money this month to help AIDS, to help fight AIDS, HIV AIDS".
Elton appeared genuinely shocked.
Watch:
Yikes.
Maybe Joe should explain exactly why it's Elton's fault. Is it simply because Elton is gay?
Poor Elton.
Once again, it's unclear what Joe is talking about.
According to HIV.gov the US spent $7 billion in 2020, $7.2 billion in 2021, and $7.4 billion in 2022 on AIDS funding, but Joe says we are spending $6 billion on AIDS/HIV funding THIS MONTH and apparently, we can thank Elton John for that.