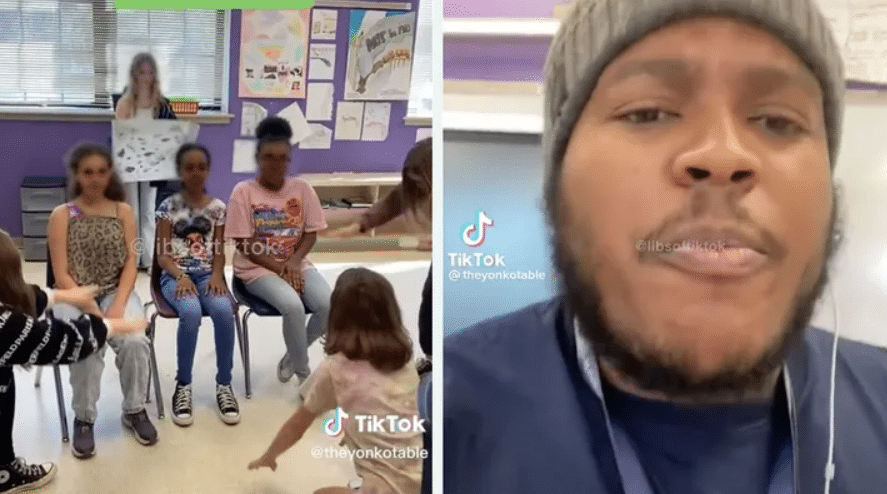 A Florida middle school teacher forced his white students to bow to black students and act as slaves for black history month.
Ethan Hooper, a teacher at Howard Middle School in Orlando, Florida, posted the video of white children bowing to black children on his personal TikTok, which was soon picked up and shared by Libs of TikTok account, according to a report.
According to FOX News, Hooper has been placed on leave but claims the stunt was "all in good fun" and no political agenda was behind it.
Just imagine if it were the other way around.
More from Daily Mail:
In the clips posted to social media, the educator is seen forcing white students in his classroom to serve as servants to their black classmates by taking their coats and feeding them snacks.

The teacher, who shared the TikTok videos to his 8,000 followers before they were circulated more widely, also did not cover the children's faces, however DailyMail.com has done so to protect their identities.

One of the videos, titled 'Black History Month… The Shortest Month of the Year' sees the black students made to sit and relax in the middle of the room, while the rest of the kids bow down and worship by their feet.
Treating someone differently because of the color of their skin is only racist if you're white. Slavery is perfectly fine as long as the slave is white, and the master is black.
Black people cannot be racist.