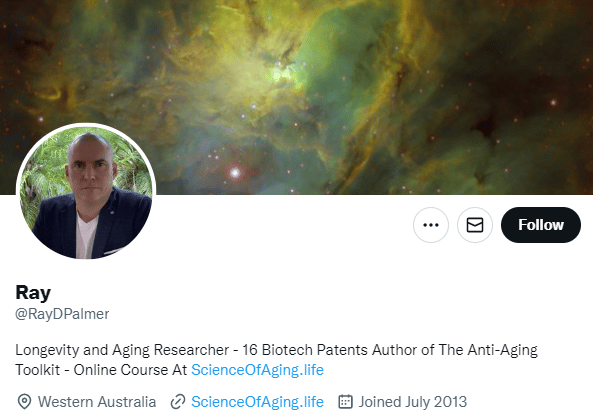 Just when you thought the Covid-deranged public health tyrants couldn't get any more ridiculous they find a way to surprise you.
Raymond D. Palmer, a self-identified mRNA alchemist from Western Australia, admitted that there are serious risks associated with Covid-19 vaccinations… the anti-vaxxers and their fear mongering.
These people really think the public is stupid.
In an article published by Biomedicine (Taipei), vaccine adverse effects are blamed on fear mongering and misinformation by 'anti-vaxxers.'
The publication, found in the NIH National Library of Medicine, claims that "stress" perpetuated by anti-vaxxers causes more deaths and injuries than the vaccines.
From the article:
In the era of Covid 19 and mass vaccination programs, the anti-vaccination movement across the world is currently at an all-time high. Much of this anti-vaccination sentiment could be attributed to the alleged side effects that are perpetuated across social media from anti-vaccination groups.

Fear mongering and misinformation being peddled by people with no scientific training to terrorise people into staying unvaccinated is not just causing people to remain susceptible to viral outbreaks, but could also be causing more side effects seen in the vaccination process. This brief review will offer data that may demonstrate that misinformation perpetuated by the anti-vaccination movement may be causing more deaths and side effects from any vaccine.

A mini review of published literature has been conducted and found that mental stress clearly causes vasoconstriction and arterial constriction of the blood vessels. Therefore, if subjects are panicked, concerned, stressed or scared of the vaccination, their arteries will constrict and become smaller in and around the time of receiving the vaccine. This biological mechanism (the constriction of veins, arteries and vessels under mental stress) is the most likely cause for where there has been blood clots, strokes, heart attacks, dizziness, fainting, blurred vision, loss of smell and taste that may have been experienced shortly after vaccine administration. The extreme mental stress of the patient could most likely be attributed to the fear mongering and scare tactics used by various anti-vaccination groups.

This paper does not aim to rule in or out every side effect seen, but it is highly likely that many apparent side effects seen shortly after a subject has received a vaccine could be the result of restricted or congested blood flow from blood vessel or arterial constriction caused by emotional distress or placebo based on fear around vaccines.

…

This paper also presents the opportunity for governments to peer back into the claims of adverse vaccine side effects and weigh up the volume of existing health conditions that many of those subjects may have had. If it can be established in a high volume of cases of apparent side effects that CAD, HD, MSIMI or EII were present, then the adverse reactions can be laid against emotional distress or anxiety as opposed to the vaccines. The cause or source of that emotional distress and fear must then be investigated, recognised, and managed for future vaccination programs. Humanity on average has experienced a viral outbreak every two years for the last decade. So, managing this alarmism over perceived vaccine side effects is paramount in delivering fast to market solutions for future vaccination programs.