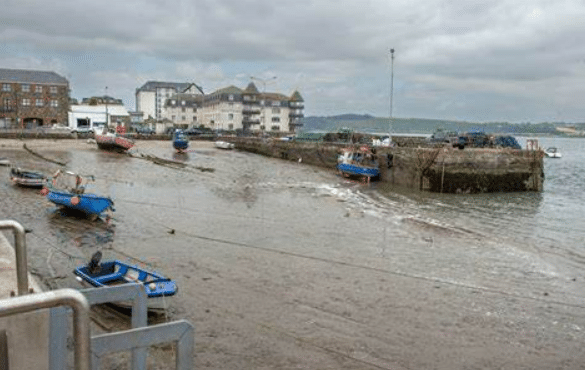 On Sunday, two athletes tragically died suddenly while participating in the swim portion of the Ironman competition in Ireland.
The event occurred in Youghal, Cork County, where one of the men was in his 40s and the other in his 60s.
Ironman Ireland expressed their profound sorrow in a statement, saying, "We are deeply saddened to confirm the death of two race participants at the IRONMAN 70.3 Ireland, Cork 2023. During the swim portion of Sunday's race, safety personnel provided immediate medical attention upon recognising the athletes were in need of assistance."
"We share our greatest sympathies with the families and friends of the athletes and will continue to offer them our support as they go through this very difficult time."
"We thank the safety personnel and first responders who worked quickly to provide the athletes with medical assistance."
The Cork County Council also issued its own statement:
Cork County Council is deeply saddened over the tragic loss of two race participants during the IRONMAN 70.3 Ireland, Cork 2023 event in Youghal today. Our deepest sympathies go out to the families and friends of the athletes at this incredibly difficult time.

Our thoughts are with those who have been affected, and we are currently offering every assistance required to the IRONMAN GROUP and all those impacted. We wish to express our gratitude to the response agencies involved, including our dedicated Fire and Emergency personnel.
The cause of death remains unknown at this time; however, some media outlets are attributing the deaths to adverse water conditions.
As reported by the Independent, the athletes passed away during the swimming portion of the competition held in Youghal, Cork County. The course had been modified by organizers earlier that day due to unfavorable water conditions.
Emergency services removed the individuals from the water, and medical professionals subsequently pronounced them deceased, as confirmed by Gardaí.
Before the event started, adjustments to the swim course were announced on the competition's page, with the aim of "delivering the safest possible swim" for all participants.