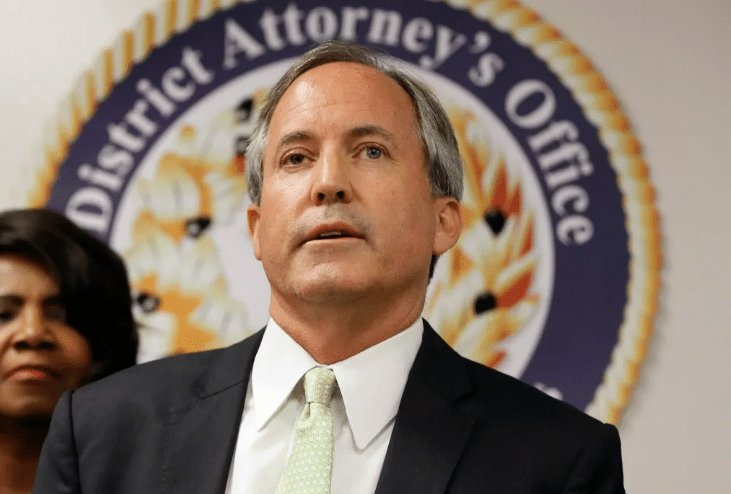 Texas Senators acquitted Attorney General Ken Paxton of all 16 articles of impeachment.
Texas RINOs sought to remove Texas Attorney General Ken Paxton from office. They concocted allegations against him without evidence in an attempt to impeach him.
On Tuesday, the impeachment trial of Attorney General Ken Paxton opened in the Texas Senate.
In May, The Republican-led Texas House impeached the extremely popular Attorney General Ken Paxton over allegations of "misconduct.
The 20 articles of impeachment included "bribery, unfitness for office and abuse of public trust", according to the Associated Press.
The Senate decided to consider evidence related to 16 of the 20 impeachment articles. Conviction on a single charge would have led to the removal of Ken Paxton from his position.
Paxton had been put on administrative leave pending the outcome of the Senate trial.
Paxton was exonerated as the Texas State Senate fell short of the 21-vote requirement necessary for impeachment.
All Democrats voted in favor of Paxton's impeachment, and Republican Senators Robert Nichols and Kelly Hancock did as well.
The 14 votes fell significantly short of the 21-vote threshold required for Paxton's impeachment.
#BREAKING: Texas Attorney General @KenPaxtonTX has been ACQUITTED of all charges by the Texas Senate in his impeachment trial.

Paxton is a great patriot who makes the Biden Administration howl! #MAGA #AmericaFirst pic.twitter.com/wc0yaWUwua

— The Columbia Bugle 🇺🇸 (@ColumbiaBugle) September 16, 2023
Attorney General Ken Paxton released a statement following the good news:
My statement on today's Senate acquittal vote: pic.twitter.com/XZrbfEB5ny

— Attorney General Ken Paxton (@KenPaxtonTX) September 16, 2023
Here are the two "Republican" Senators who voted to impeach Paxton:
TEXANS: These 2 RINO backstabbers voted to impeach AG Ken Paxton

Robert Nichols – district 3

Kelly Hancock – district 9

PRIMARY THEM pic.twitter.com/haQzAQiB0w

— DC_Draino (@DC_Draino) September 16, 2023
From Fox News:
The Texas Senate has acquitted state Attorney General Ken Paxton of all impeachment articles filed against him for corruption and unfitness for office.

Though there is bipartisan support for impeachment, votes to convict on each charge did not clear the 21-vote threshold. Republican Sens. Robert Nichols and Kelly Hancock joined all 12 Democrats to vote in favor of conviction on several charges.

The Texas Senate convened at 10:30 a.m. central time Saturday to vote.

The jury of 30 senators, most of whom are Republicans, spent about eight hours deliberating behind closed doors since the Senate ended deliberations. A two-thirds majority was required to convict Paxton on any of 16 articles of impeachment that accuse Paxton of bribery, corruption and unfitness for office.

The vote was a slow, public process. Each article of impeachment received a separate vote. Republicans hold a 19-12 majority in the Senate, meaning that if all Democrats voted to convict Paxton, they needed nine Republicans to join them. At most, they got two.
"The Texas Senate on Saturday acquitted Attorney General Ken Paxton of 16 articles of impeachment alleging corruption and bribery, his most artful escape in a career spent courting controversy and skirting consequences of scandal.

No article received more than 14 of the required… pic.twitter.com/brnigd4j6o

— Chief Nerd (@TheChiefNerd) September 16, 2023