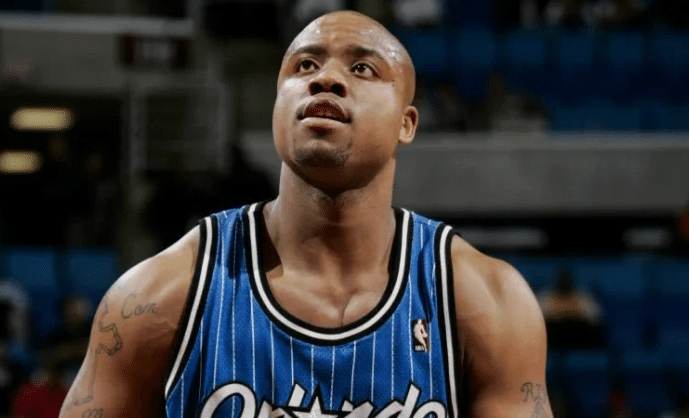 Brandon Hunter, a former NBA player known for his two seasons in the NBA and his college basketball career at Ohio University, has sadly passed away at the age of 42, as reported by the NBA.
Hunter, who had played for the Boston Celtics and Orlando Magic in the mid-2000s, collapsed during a hot yoga class in Orlando, Florida. This tragic news was confirmed by his mother-in-law, Carolyn Cliett.
"It was hot yoga, and he did it regularly," Cliett told NBC. "He was in good shape as far as we know. We're just shocked."
As of now, the exact cause of his death is unknown.
Former NBA player Brandon Hunter died suddenly on Sep.12, 2023

after collapsing at the end of a yoga class.

COVID-19 mRNA vaccinated people should not do exercise of any kind unless cleared by a team of cardiologists and a thorough cardiac work-up#DiedSuddenly #cdnpoli #ableg pic.twitter.com/CfVPX8ENMe

— William Makis MD (@MakisMD) September 14, 2023
Many have taken to social media to express their condolences following the news of Hunter's passing.
Tim O'Shea, Hunter's former coach, shared his sorrow in a post, saying, "It is with profound sadness and shock I share the news of the passing of Brandon Hunter today in Orlando at the age of 42. Apparently Brandon collapsed at the end of a yoga class."
"He was the best player I ever had the good Fortune of coaching – he excelled at Ohio University, and then went on to play in the NBA for Boston and Orlando, then successfully in Europe, before transitioning to a successful career as a sports agent. We stayed in touch over the years, and I was incredibly proud of the husband, father, and citizen he became.. please keep his family in your prayers," he added.
Jeff Boals, another of Hunter's former coaches during his time at Ohio University, shared the heartbreaking news. On Tuesday night, Boals turned to X to offer his condolences.
"Sad day for Bobcat Nation," he posted. "Brandon Hunter, gone way too soon. One of the best to ever put on the green and white. #RIP."
"We are deeply saddened to hear of the passing of Brandon Hunter," Ohio coach Jeff Boals said in a statement. "Brandon was a phenomenal player at Ohio who went on to have a great pro career. He was up on campus last year, with his son, for his well-deserved induction into the Ohio University Athletics Hall of Fame. Brandon was a great ambassador for Ohio, a great teammate, a great competitor, and a great family man."
We are saddened to hear about the loss of Ohio basketball legend Brandon Hunter. Our thoughts are with Brandon's family at this time. pic.twitter.com/tHpg3qsPzW

— Ohio Men's Basketball (@OhioMBasketball) September 13, 2023