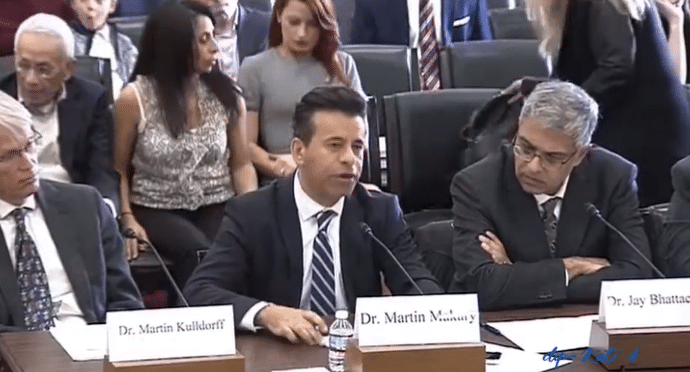 The GOP-led House Select Subcommittee on the Coronavirus Pandemic conducted its first public event on Tuesday. Three of the event's witnesses, doctors Jay Bhattacharya, Martin Kulldorf, and Marty Makary were invited to testify at the hearing.
Dr. Marty Makary shared the obvious about the COVID vaccine being released from a lab in Wuhan.
Two leading virologists … told Dr. Fauci on his emergency call in January of 2020 when he was scrambling soon after learning that the NIH was funding the lab. They both said that it was likely from the lab. Both scientists changed their tunes days later in the media. And then both scientists received $9 million subsequent in funding from the NIH.
It's a no-brainer that it came from a lab. I mean at this point it's impossible to acquire any more information and if you did it would only be affirmative.
Watch:
After years of denying it and censoring anyone who suggested it and labeling them "anti-vaxxers", "anti-science", and "conspiracy theorist", last week it became known that COVID was created in a lab.
Many doctors knew this but individuals like Dr. Fauci did whatever they could to cover it up. No one has admitted yet that it was released intentionally.
Watch the full first COVID pandemic Subcommittee hearing below: