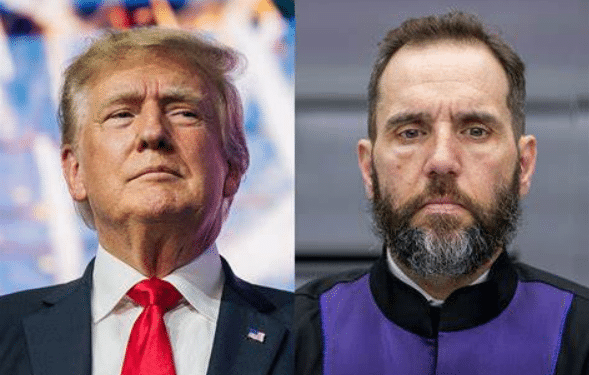 Special Counsel Jack Smith has formally requested a trial date of January 2 for President Trump's charges related to the January 6 case in Washington DC.
Last week, Trump was hit with four charges in Jack Smith's January 6 case, which include conspiracy to defraud the United States, conspiracy to obstruct an official proceeding, obstruction of and attempt to obstruct an official proceeding, and conspiracy against rights.
According to a recent court filing on Thursday, "The Government proposes that trial begin on January 2, 2024, and estimates that its case in chief will take no longer than four to six weeks."
Jack Smith aims to secure a conviction against Trump by Super Tuesday in March.
The Iowa Republican Caucuses are slated to take place on January 15.
This action is clear election interference.
In response to the recent election interference and abuse of power by Biden's Department of Justice, President Trump issued a statement.
Deranged Jack Smith has just asked for a trial on the Biden Indictment to take place on January 2nd., just ahead of the important Iowa Caucuses. Only an out of touch lunatic would ask for such a date, ONE DAY into the New Year, and maximum Election Interference with IOWA! Such a trial, which should never take place due to my First Amendment Rights, and massive BIDEN CORRUPTION, should only happen, if at all, AFTER THE ELECTION. The same with other Fake Biden Indictments. ELECTION INTERFERENCE!