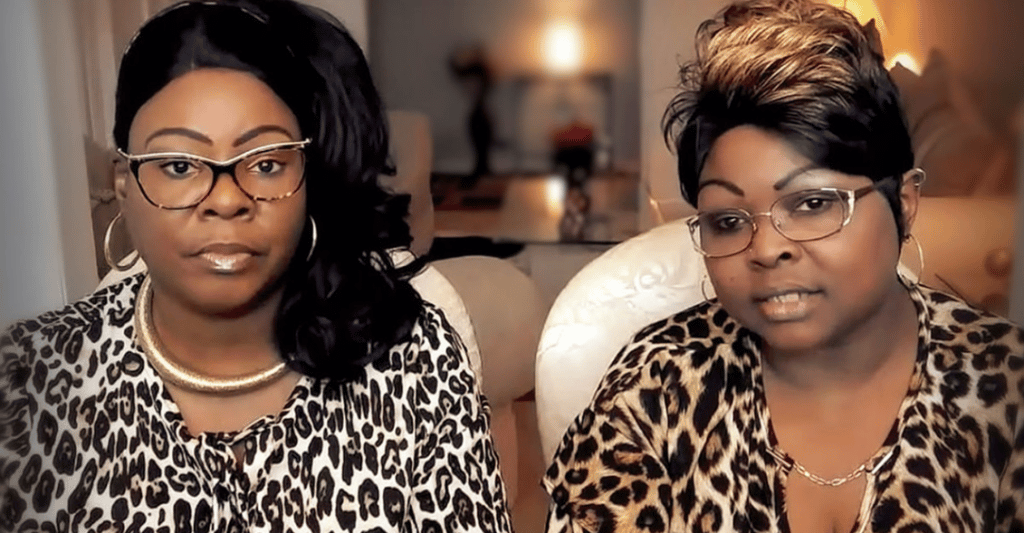 Lynnette Hardaway, Diamond of "Diamond and Silk," has passed away.
The official Diamond and Silk Twitter page said:
"The World just lost a True Angel and Warrior Patriot for Freedom, Love, and Humanity! Please respect the privacy of Diamond's family! Memorial Ceremony TBA…"
President Trump released a statement on Truth Social tonight on this news.
President Donald Trump said: "Really bad news for Republicans and frankly, ALL Americans. Our beautiful Diamond, of Diamond and Silk, has just passed away at her home in the State she loved so much, North Carolina. Silk was with her all the way, and at her passing. There was no better TEAM anywhere, or at any time! Diamond's death was totally unexpected, probably her big and precious HEART just plain gave out. Rest In Peace our Magnificent Diamond, you will be greatly missed!"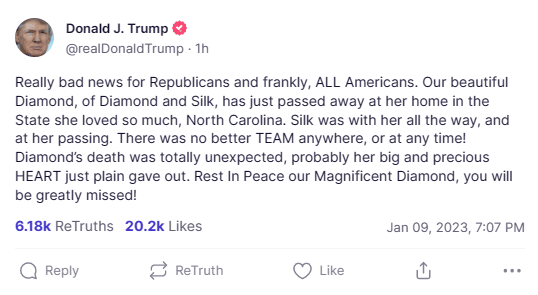 Ineitha Lynnette Hardaway and Herneitha Rochelle Hardaway Richardson, known as Diamond and Silk, are American live-stream video bloggers, political activists, and Newsmax and FrankSpeech.com hosts.
Rest in peace Diamond.