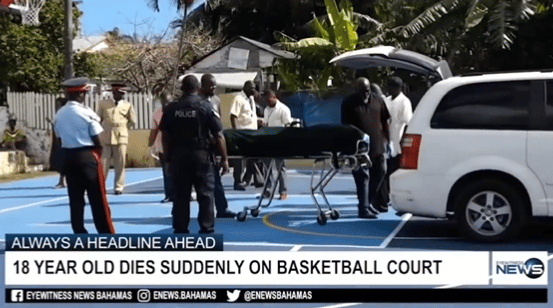 Another young person has tragically dropped dead out of nowhere.
An 18-year-old woman in the Bahamas collapsed and died suddenly while playing basketball last Thursday.
The woman has been unofficially identified as Brielle McKinney.
This is NOT normal.
Here is local Eyewitness News Bahamas report on the incident:
From the Nassau Guardian:
An 18-year-old woman collapsed and died on the basketball court at a park in Masons Addition during a basketball game this morning, Chief Superintendent Chrislyn Skippings said.

Police said the victim did not complain about feeling ill before she collapsed.

"Obviously something went wrong and she collapsed," Skippings said on the scene.

"…We are going to have an autopsy performed to find out what exactly went wrong and why she collapsed."

Skippings said it was not immediately clear whether the victim had a medical condition.

The 18-year-old was a resident of Mason's Addition. Bystanders were visibly shaken by her death.

Skippings said the matter has been classified as a sudden death for now.