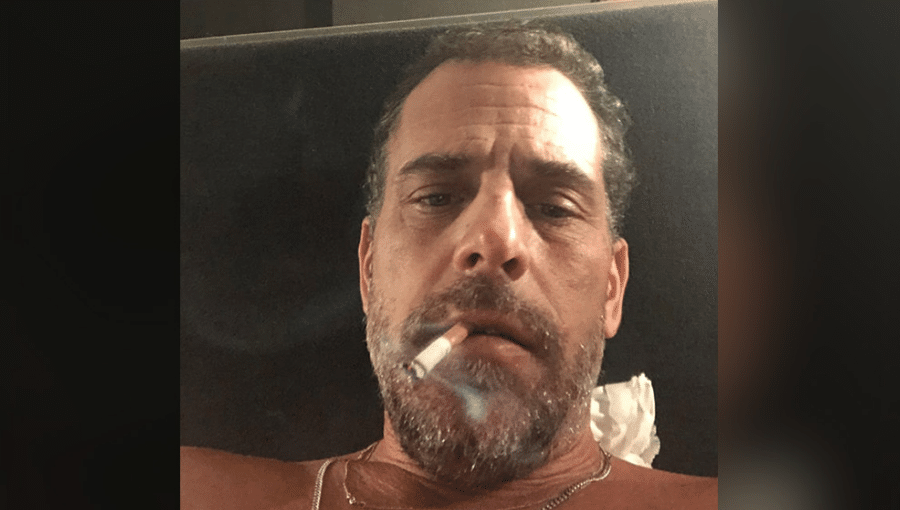 According to a report from Politico, Hunter Biden was personally involved in Trump's impeachment over the Ukraine phone call.
Lawyers representing Hunter Biden have made public the entire case file related to the Department of Justice's five-year investigation.
Both The New York Times and Politico have released leaked documents that reveal new details about Hunter Biden's case and the internal operations of the Justice Department.
According to emails leaked to Politico, Hunter Biden met with impeachment attorneys in January 2020.
In September 2019, former Speaker Pelosi and House Democrats initiated an impeachment inquiry into President Trump following his phone call with Ukrainian President Volodymyr Zelensky.
President Trump's phone call with Zelenskyy was friendly and at no time did he threaten, pressure or attempt a quid pro quo bribe Zelenskyy, contrary to the lie pushed by Adam Schiff and the Democrats.
During the time when Pelosi and Schiff were misrepresenting Trump's call with Zelensky on the House floor, Hunter Biden was consulting with impeachment attorneys.
Remember, during the time Democrats were lying about President Trump's perfect phone call with Zelenskyy, the FBI was in possession of Hunter Biden's laptop that contained evidence of various crimes tied to the Bidens' dealings in Ukraine.
President Trump requested that Zelensky "look into" Joe Biden's statements about withholding funds from Ukraine and Hunter Biden's questionable dealings with Burisma.
President Trump's intention was for Zelensky to investigate the dismissal of Viktor Shokin, the prosecutor general who was investigating Ukrainian oligarch Mykola Zlochevsky, Hunter Biden, and Burisma Holdings.
On January 26, 2020, advisors to Hunter Biden indicated via email that they would require him to allocate a substantial amount of time for reviewing documents in order to settle his tax obligations.
Hunter replied, "I have a meeting tomorrow with impeachment lawyers for the day. It will have to wait until Tuesday I'm afraid."
Why on earth would Joe Biden's tax evading crackhead son need to meet with impeachment lawyers?