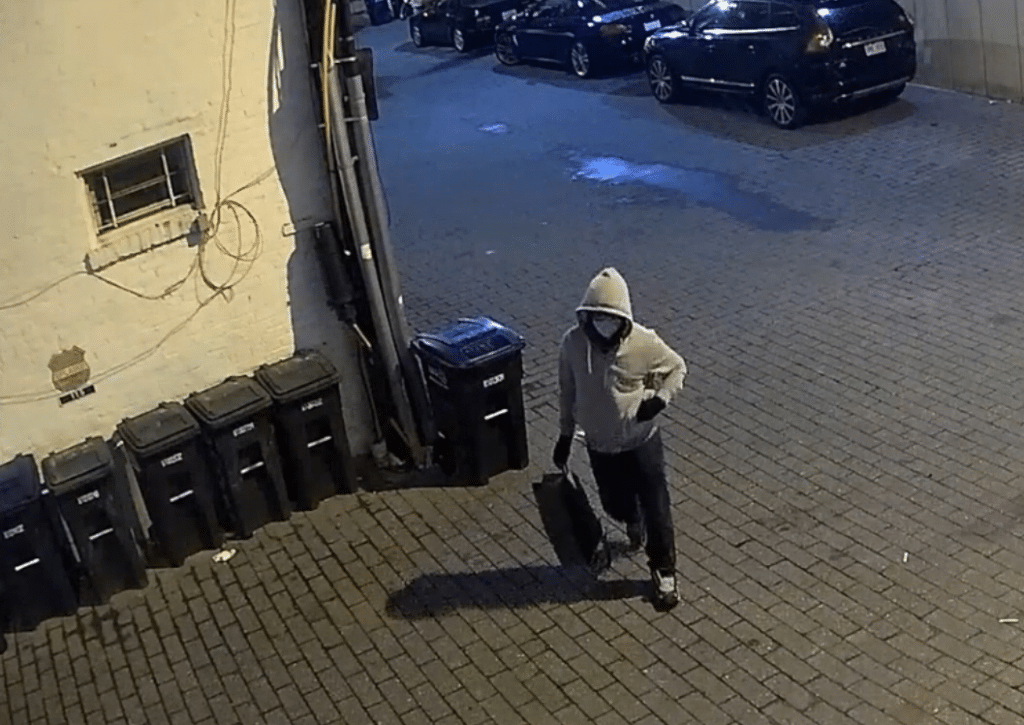 The night before the January 6, 2021 protests, an unidentified male was seen planting pipe bombs near the Republican National Committee (RNC) and the Democratic National Committee (DNC) headquarters in Washington, DC.
The suspect was caught on video and the FBI reported has the license plate number of the suspect's vehicle but there have been no arrests.
FBI whistleblower Kyle Seraphin later revealed that the bureau knew the devices were inoperable.
The incident was likely a false flag operation used by the left as an example of the "domestic terrorism" committed by Trump supporters.
On Wednesday, Representatives Jim Jordan (R-OH), Andy Biggs (R-AZ), and Bill Posey (R-FL) sent a letter to the FBI, demanding an update on the investigation into the incident.
The letter revealed that the FBI used nearby surveillance footage to identify the license plate number of the suspect's vehicle.
"As part of our oversight investigation into the pipe bombs placed near the headquarters of the Democratic National Committee and Republican National Committee on January 5, 2021. At the start of the 118th Congress on January 17, 2023, we reiterated this request. To date, you have failed to comply," reads the letter.
The committee requested the update after a senior FBI whistleblower raised concerns about the "unusual" nature of the FBI's investigation into the matter. According to the whistleblower disclosure, the FBI's Washington Field Office asked other field offices to canvass all confidential human sources nationwide for information about the suspect over a year after the bombs were placed.
The request specifically asked for information on all types of threats, as the suspect's "motive and ideology remained unknown."
"Your failure to comply with our request is particularly concerning given recent media reports regarding the pipe bomb investigation," the letter continued.
According to the letter, a former FBI agent who worked on the case revealed that the FBI had linked the suspected pipe bomber to a MetroRail SmarTrip Card that the individual used to travel through the Washington metro system to a stop in Northern Virginia.
The FBI then used security camera footage from the Northern Virginia metro stop to identify the license plate of the suspect's vehicle. To date, the FBI has yet to name a suspect in the case.
According to the letter, one former FBI assistant director observed, "[it just doesn't add up … [t]here's just too much to work with to not know who this guy is."
"The slow progression of the FBI's investigation into the January 6 pipe bombs raises significant concerns about the FBI's prioritization of that case in relation to other January 6 investigations," Jordan, Biggs and Posey wrote. "Accordingly, we reiterate our outstanding request that you provide this briefing as soon as possible, but no later than June 7, 2023."