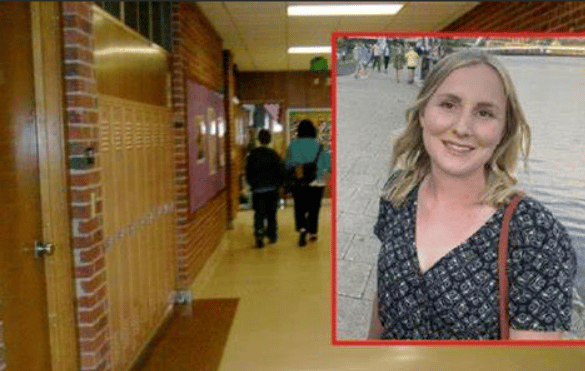 A teacher in England has died suddenly at 26 years old.
Rachel Morgan taught at Kells Infant School in Whitehaven, Cumbria and was described as a "thoughtful and kind" teacher who was "fit and healthy" before her death. 
Ms Morgan was the head of computing and ran after-school clubs for health and wellbeing, including mindfulness and yoga. 
Her cause of death has not yet been revealed.
She was said to be passionate about health and fitness and managed to hit her 10,000 steps goal for 600 days in a row. She went to her local gym and would go on jogs with colleagues after school.
Acting head teacher at Kells, Wendy Figes said: "Rachel was passionate about children and enjoyed being with them."
"She had a calm, quiet manner and made everyone feel at ease in her presence. She was thoughtful and kind."
"Rachel's love for the community she served really shone through and it will be this loving heart we will miss the most."
"Losing Rachel has left a huge hole in our school community but our deepest sympathies are with her family and friends in their time of grief."
Ms. Figes added that Rachel had worked in previous schools before joining Kells Infants, where she had "touched a large number of young lives."
In addition to her day-to-day tasks as a year one teacher Rachel also oversaw the development and improvement of writing across the curriculum.  
The school will be closed on Friday, January 27, to enable staff to attend a funeral service for Rachel. It will reopen again after the weekend on January 30. 
A fundraiser has been set up in Rachel's memory, with proceeds going towards YoungMinds and Kells Infant School.