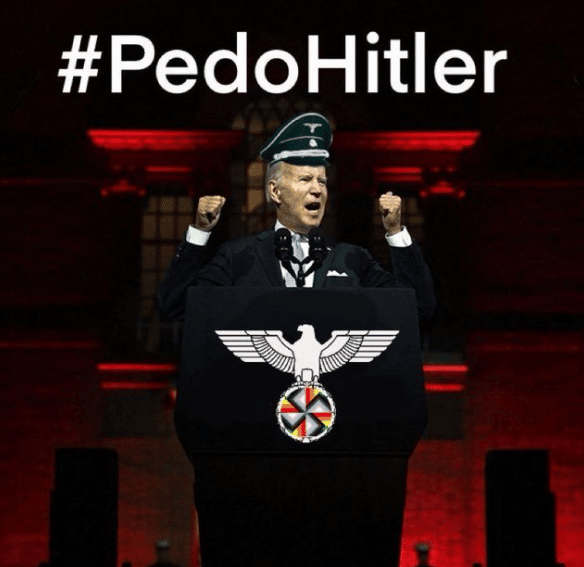 Breaking Digest reported earlier that Biden gave a desperate, MAGA bashing speech on Thursday night, in which he attacked his opposition, calling them "dangerous" and "extremists".
Following Biden's darkest speech to date, #PedoHitler starting trending on Twitter, at one point, reaching as many as 170k retweets.
Unfortunately, with 155k tweets and counting, Twitter's algorithms conveniently had the hashtag float under the radar.
A Twitter user pointed out that the number of tweets was changed.
Twitter also started adding a warning to posts that include #PedoHitler.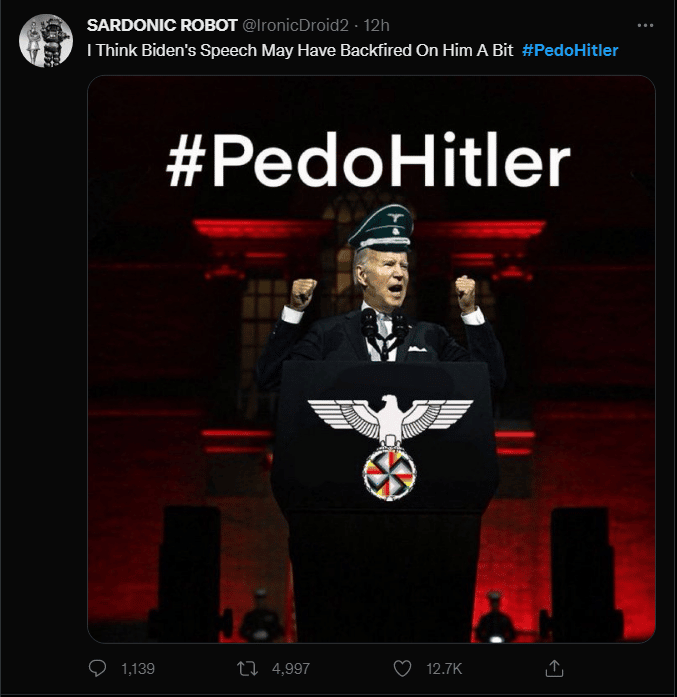 #RedSermon also started trending on Twitter following the attack speech.