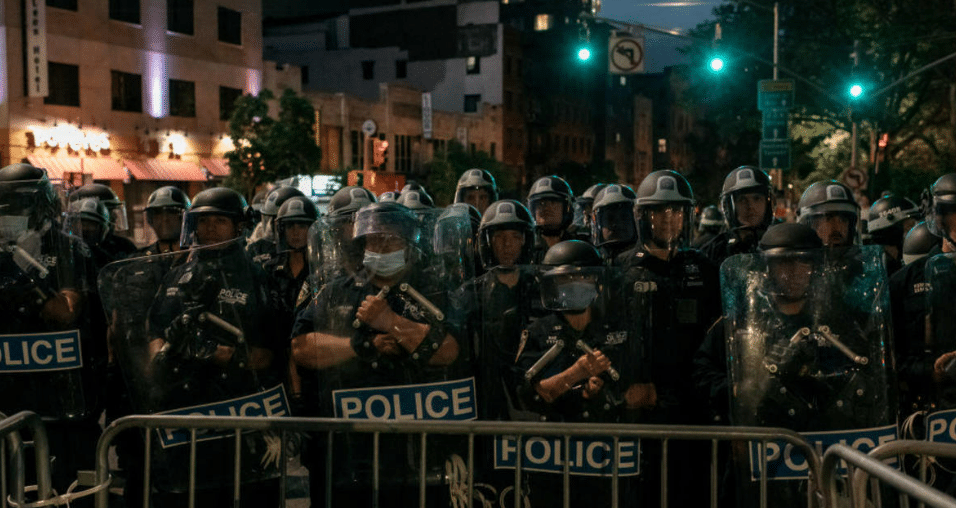 The New York Police Department (NYPD) is preparing for civil disorder should the Manhattan District Attorney's office order the arrest of President Trump.
The NYPD has ordered the mobilization of 700 riot police and has erected steel barricades around the Manhattan Criminal Court in preparation for a potential grand jury indictment.
This is despite the fact that calls have been for "peaceful protests" and the fact that Trump supporters have no history of violent riots like the ones we saw from the left during the "Summer of Love" following George Floyd's death in 2020.
There is no legitimate concern that MAGA country or Trump supporters will riot.
This is just more theater from the panicked left. They are desperately trying whatever they can to keep Trump from returning to the White House in 2025.
Meanwhile, Speaker of the House Kevin McCarthy (R-CA) vowed to investigate Manhattan District Attorney Alvin Bragg for alleged political prosecution of President Trump.
On Monday morning, House Judiciary Committee Chair Jim Jordan (R-OH) sent a letter to Bragg demanding communications, documents and testimony related to his unprecedented abuse of prosecutorial authority and the potential indictment of President Trump.
Read the full letter here.