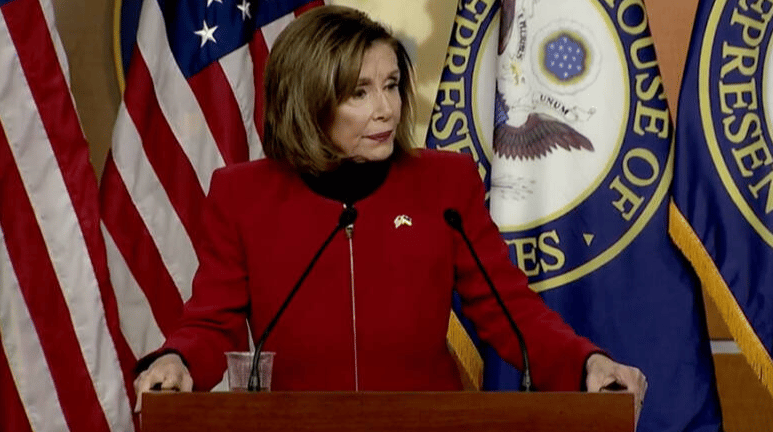 Mean old outgoing House Speaker Nancy Pelosi snapped at a reporter who asked if she intended to serve her full two-year term in Congress and refused to answer the reporter's question.
Pelosi won reelection in the midterm election, however, she recently stepped down from House leadership to allow Rep. Hakeem Jeffries (D-NY) to serve as the House Democrat Leader in the next Congress.
"Will you commit to serving your full two-year term for the people of San Francisco?" a reporter asked.
"What is this? What is this?" Pelosi responded.
"Don't bother me with a question like that. Really. Really, OK? I said what I'm gonna do," she said, without actually saying what she was going to do. "You know?
"Those kinds of questions are such a waste of my time," she concluded.
It took more of her time to complain about the question than it would have taken to answer "yes" or "no".
Watch:
You can see the entire news conference here.
Twitter users reacted to the clip, posted by RNC Research:
And then there was this one, which I have to admit made me laugh.