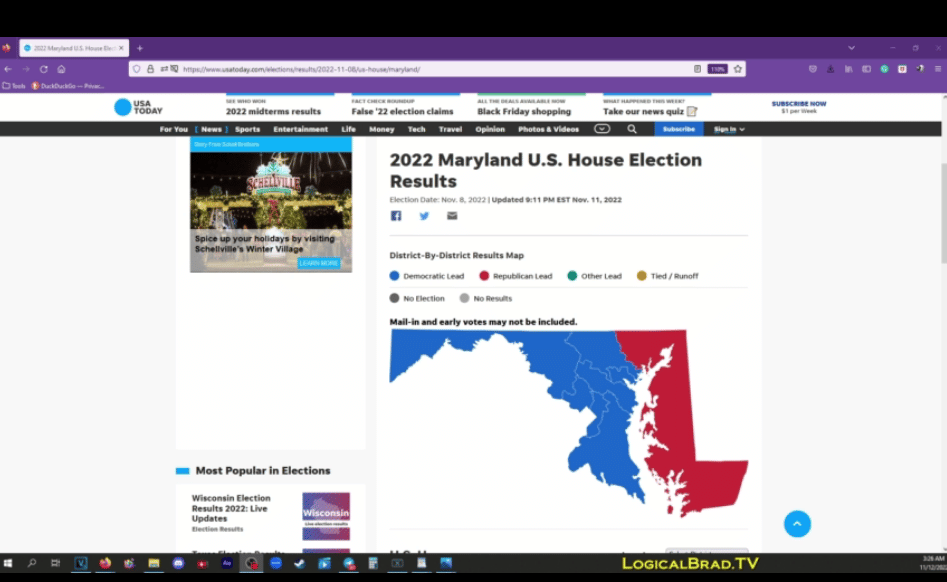 An individual named "Logical Brad" details how he caught the Democrats stealing a US House seat in Maryland.
It appears a huge ballot drop later in the week gave this seat to the Democrats.
Logical Brad writes:
Democrats in the Maryland District-6 Race between Parrott (R) and Throne (D) padded the vote totals on Friday by 10,000 votes while nobody was looking. Flipping the seat Blue, here is the evidence.
Watch:
The Gateway Pundit reported:
The Republican was ahead on Thursday night by 1,600 votes.  (Again, why are we still counting ballots into Thursday night and Friday morning – three days after the election?)

The next day the Dem was ahead.  What Logical Brad points out is what we also saw in the 2020 Election in various races.  The reporting shows that less than 1% of the votes to count were added overnight which would equal around 1,500 total votes but instead 10,000 total votes were added.  When this large basket of votes was dropped, they went to the Democrat.
Democrat David Trone has been declared the winner in Maryland's 6th Congressional District.