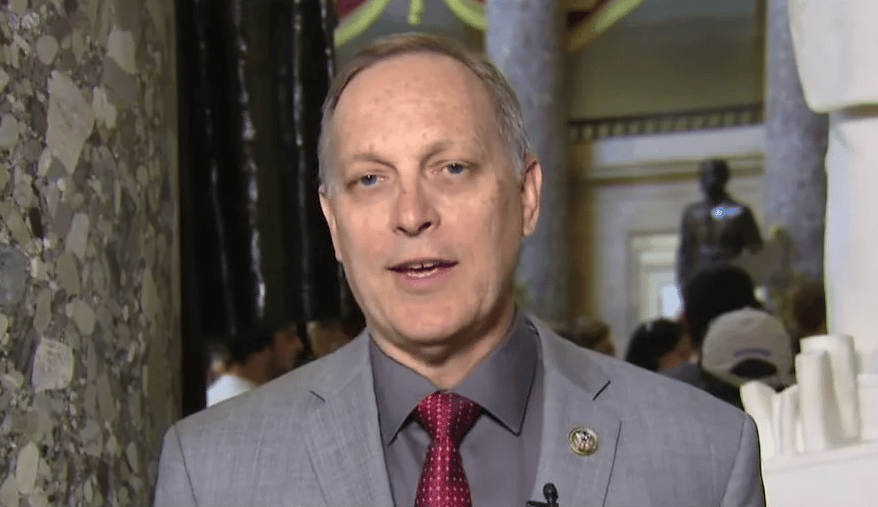 The Republicans are expected to vote for leadership roles on Tuesday even though Democrats are working to steal the House right under our noses.
At least one MAGA Republican says, "not so fast," to Kevin McCarthy's run for House Speaker.
Former House Freedom Caucus Chairman, Andy Biggs (R-AZ), is not so sure that McCarthy is the right man for the job.
"I think we need to have a real discussion about whether he should be the speaker or not," Biggs proclaimed on Thursday.
Biggs believes that McCarthy may not be a strong enough candidate for the party:
"He's back-pedaled on things like impeachment. In some ways, that indicates a willingness to be weakening the oversight authority that we need to have, and the leverage points we need to have in order to deal with a Democrat president."
From Daily Caller:
"I would say maybe, not so fast," Biggs said of a McCarthy speakership on The Absolute Truth with Emerald Robinson podcast. "Maybe we should have a good discussion within the confines of our internal body. Look, we were told we were going to have an incredible, incredible wave. And if that were to have been the case, a 20, 30, 40 seat margin, you would say, 'well Kevin's the presumptive Republican nominee for Speaker.'"

"But I think we need to have a serious discussion. He's back-pedaled on things like impeachment. In some ways, that indicates a willingness to be weakening the oversight authority that we need to have, and the leverage points we need to have in order to deal with a Democrat president."