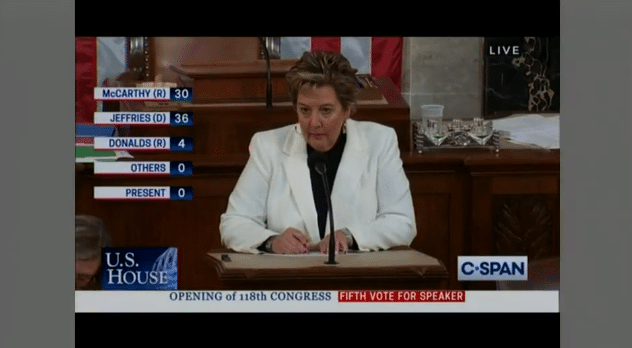 The voting for Speaker of the House continued on Wednesday and McCarthy failed to win in the 4th and 5th votes.
20 GOP lawmakers voted for Florida Rep. Byron Donalds in the 4th and 5th rounds.
The House voted for a fifth time Wednesday afternoon and McCarthy failed yet again.
Things got a little heated on the House floor ahead of the vote.
Watch:
The moment McCarthy lost the 5th round of voting.
Rep. Lauren Boebert (R-CO) called on Trump to tell McCarthy to withdraw.
Rep. Boebert: "The President [Trump] needs to tell Kevin McCarthy that sir, you do not have the votes and it's time to withdraw."
Watch: