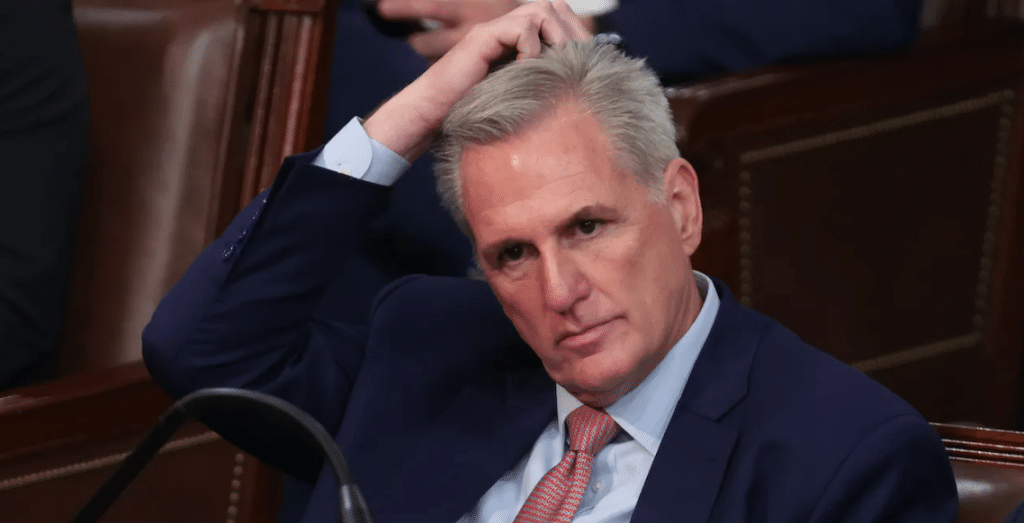 The 20 GOP lawmakers who oppose McCarthy as Speaker are not budging.
Trump endorsed McCarthy and called for the Republican caucus to come together and support him
However, McCarthy just keeps losing.
The House adjourned until 8 pm after McCarthy lost the sixth speaker vote.
After two days of humiliation, McCarthy is now meeting with his detractors behind closed doors, according to Punchbowl News.
It is unclear who is in the closed-door meeting with McCarthy.
McCarthy entered a meeting through a back door with several of his high-profile GOP detractors.