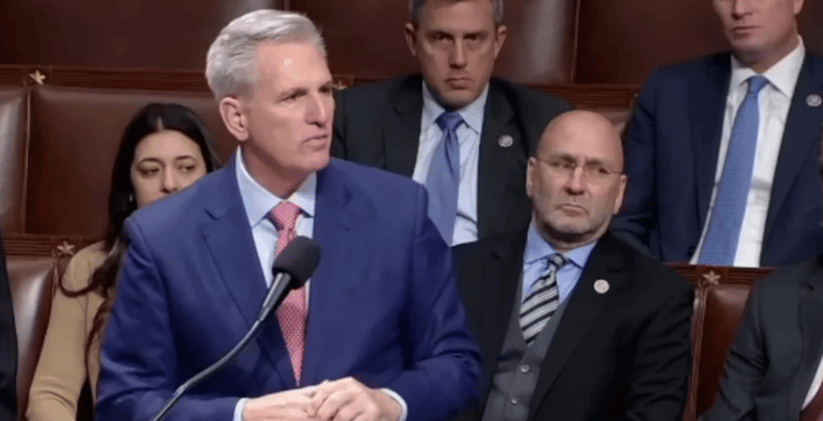 The US House voted for Speaker for the 6th time Wednesday afternoon.
GOP Rep. Kevin McCarthy failed to win the first five rounds.
20 GOP lawmakers are not budging. They will not yield to the pressure from the Uniparty.
Rep. Kat Cammack nominated McCarthy for Speaker in the 6th House vote.
Byron Donalds is nominated a 3rd time for Speaker of the House, this time by Rep. Scott Perry (R-PA)
The sixth vote is underway, and once again McCarthy does not have the necessary votes.
The House will likely adjourn for the day after the 6th vote.
Watch via Badlands Media: