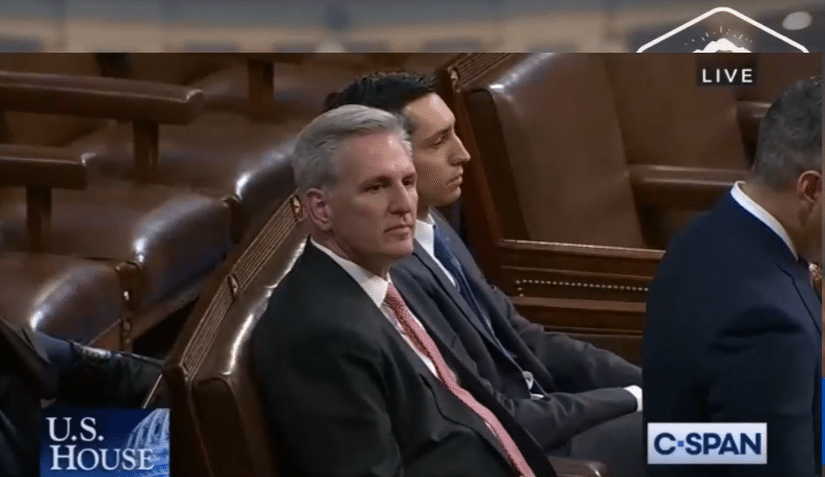 McCarthy once again failed to get the necessary votes in the 9th round of voting for Speaker of the House.
20 GOP members are standing strong to their commitment to not vote for Kevin McCarthy.
The results of the 9th round are as follows:
Jeffries received 212 votes.
McCarthy received 200 votes.
Donalds received 17 votes.
Hern received 3 votes.
And 1 was recorded as present.
The House immediately moved on to the 10th round of voting.
Watch live (with chat) via Badlands Media: