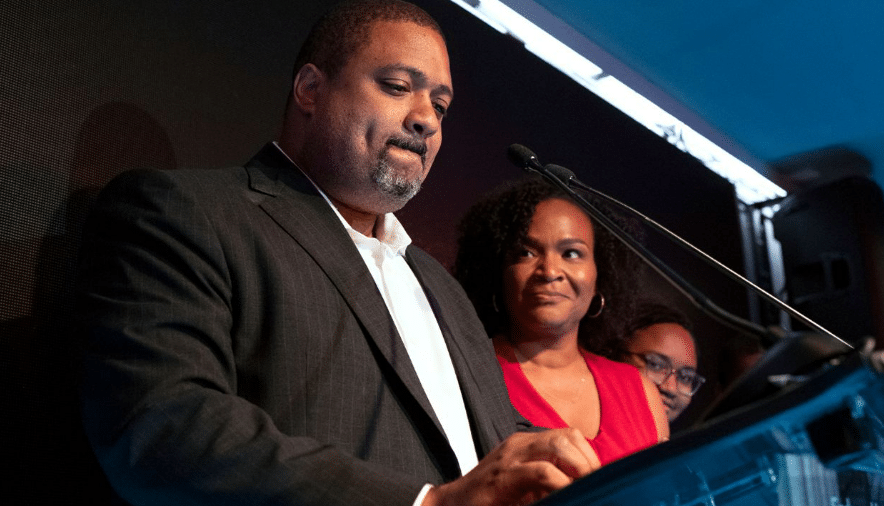 Corrupt Soros-funded Manhattan District Attorney Alvin Bragg has been dealt another huge blow to his witch hunt, thanks to a Trump-appointed judge.
On Wednesday, Judge Mary Kay Vyskocil wrote that the House Judiciary Committee and its chair Rep. Jim Jordan (R-OH) are well within their authority to subpoena former Manhattan prosecutor Mark Pomerantz.
House Republicans will be allowed to question Pomerantz about Bragg's bogus case against President Trump.
Judge Vyskocil used the Democrats' favorite new slogan, "No one is above the law," in an opinion written after a Manhattan federal court hearing, according to the New York Post. She added that the subpoena served a "valid legislative purpose," and it was not the role of the federal judiciary to dictate how Congress operates.
ABC NY reported:
A federal judge will let House Republicans question a former Manhattan prosecutor about the criminal case against former President Donald Trump, ruling Wednesday that there is no legal basis to block the House Judiciary Committee's subpoena.

U.S. District Judge Mary Kay Vyskocil rejected Manhattan District Attorney Alvin Bragg's request for a temporary restraining order and injunction, finding that committee chair Rep. Jim Jordan, R-Ohio, issued the subpoena to former prosecutor Mark Pomerantz with valid legislative purpose.

Vyskocil, a Trump appointee, issued the ruling hours after a hearing in which she peppered lawyers on both sides with questions, asking them to parse thorny issues of sovereignty, separation of powers and Congressional oversight arising from the historic indictment.

Acknowledging the "political dogfights" surrounding the case, the judge said in her ruling that she "does not endorse either side's agenda." She encouraged both sides to speak and "reach a mutually agreeable compromise" on how Pomerantz's deposition will proceed.
As Breaking Digest reported, Bragg previously sued Rep. Jordan, accusing him of "interfering" in a local prosecution, in an attempt to block Congress from enforcing a subpoena issued to Hillary Clinton lawyer Mark Pomerantz. A judge with the Southern District of New York quickly refused his request for a temporary restraining order.
Pomerantz, a former senior prosecutor on the Manhattan DA's team investigating Trump, resigned in protest after Bragg ended the investigation.
He later wrote a book on the topic, titled "The Prosecutor: One Man's Battle Against Mafia Corruption and Wall Street Greed", in which he claims the investigation "developed evidence convincing us that Donald Trump had committed serious crimes."
"Soros-funded Manhattan DA Alvin Bragg's (frivolous) lawsuit against House Judiciary Chairman Jim Jordan is already off to a bad start for Bragg: The U.S. District Court for the Southern District of New York declined to even enter a temporary restraining order," said Mike Davis of The Federalist Society.