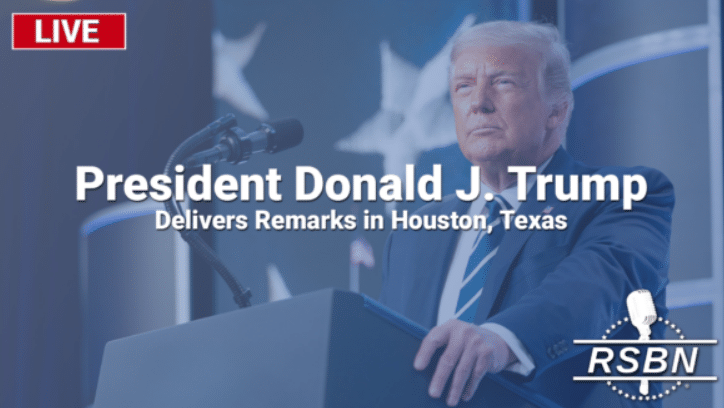 President Trump is set to address the crowd at an event in Houston, Texas, at 5 pm ET. Although the event was not explicitly promoted as a "rally," as usual, thousands of people arrived hours early to hear the President speak.
Video footage from 1:58 PM ET.
Watch:
Trump rally in Houston today actually in Tomball Texas which is a suburb of Houston. Thousands here and the gates don't even open for another 2 hours pic.twitter.com/gsnydMscBy

— Michelle Obama's balls⚫⚫ 🇺🇸1st-🇮🇹⅝🇮🇪¼🇩🇪⅛ (@Anthonypeptx) November 2, 2023
President Trump's upcoming campaign rally in Hialeah, Florida, is set to coincide with the Republican Primary debates on November 8.
Watch Trump speak live from Houston below.
From RSBN:
President Donald J. Trump, 45th President of the United States of America, will deliver remarks in Houston, Texas, on Thursday, November 2, 2023, at 5:00 p.m. ET. Guest speakers will join President Trump at his speech held at Trendsetter Engineering, Inc. in Houston, Texas.

RSBN's estimated live time is 3:00 p.m. ET. President Trump is expected to speak at 5:00 p.m. ET