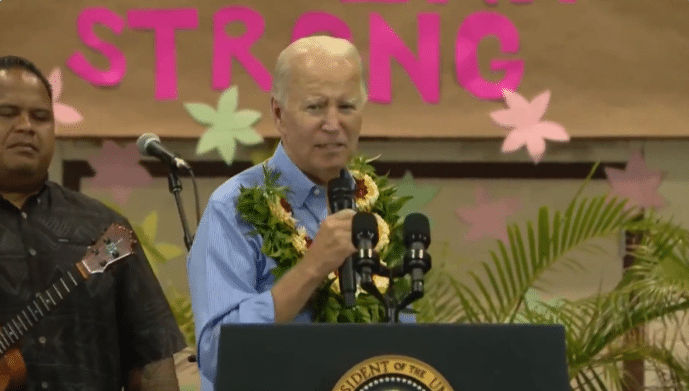 After delivering a short, barely coherent speech in Lahaina, Joe Biden walked over to meet with Maui fire victims and first responders.
During his interaction with Maui residents victims, Biden diverted the focus to himself.
Joe Biden spoke about the death of his first wife and daughter.
He then lied to the Maui fire victims… telling them that his house burned down and that he almost lost his wife, his '67 corvette and his cat."
"I don't want to compare difficulties, but Jill and I have a little sense of what it's like to lose a home," Biden said.
"I was in Washington and… lightning struck at home… I almost lost my wife, my '67 Corvette, and my cat," Biden said, while chuckling.
Biden has repeated this lie on numerous occasions.
In reality, the house did not burn down.
In 2004, a lightning strike caused a minor kitchen fire at Biden's home – Jill reported the fire, and it was under control within 20 minutes.
Watch: