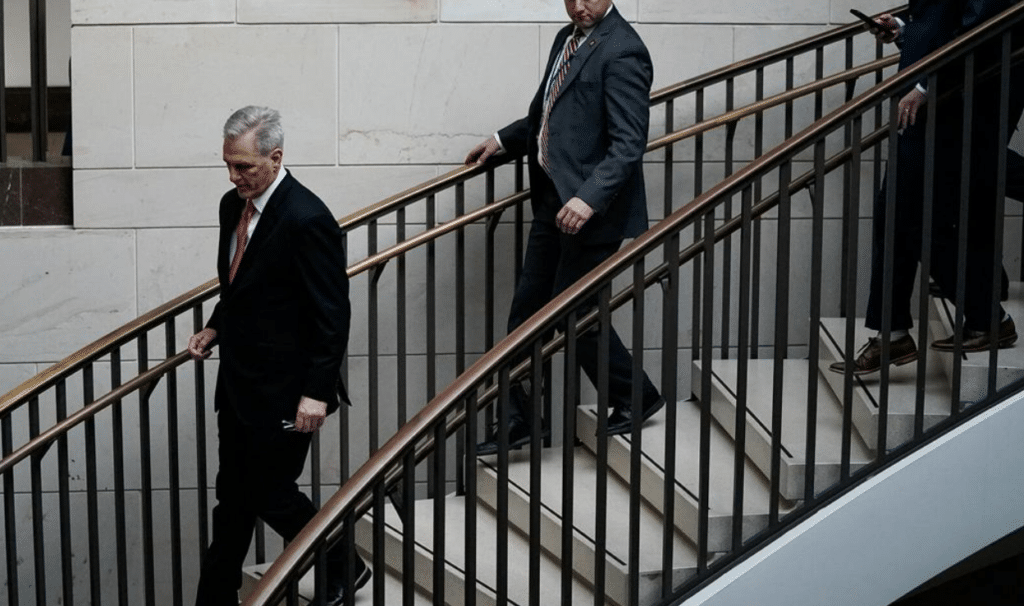 The first probe into January 6th was a complete sham that focused 100 percent on putting President Trump behind bars.
Thankfully, according to a new report, House Republicans are planning multiple new probes into January 6.
The probes will look into the sham J6 Committee, treatment of J6 defendants, and security failures that day.
CNN reported:
Republicans in the House are beginning to plot multiple probes into the 2021 Capitol attack, including looking into the Democratic-led select committee's actions from the last Congress, the security failures from that day and potentially even the treatment of January 6 defendants, multiple sources familiar with the work tell CNN. The move comes as McCarthy green-lit the release of January 6 security footage to Fox News host Tucker Carlson, who sought to whitewash the severity of the attack and caused a major uproar among Senate Republicans on Tuesday.

…

GOP Rep. Barry Loudermilk of Georgia, an ally of McCarthy's, will now lead a new GOP probe into January 6, according to multiple sources familiar with the matter. As chairman of the House Administration's subcommittee on oversight, the Georgia Republican is expected to focus on the select committee and what he's called security failures leading up to the attack.

"I'm spending some time over there getting my hands wrapped around what we have. We're going to be looking at what happened in the Capitol. What happened leading up to it? How did we have such a security failure," Loudermilk told CNN in an exclusive interview. "The January 6 committee, they didn't take that approach. That should have been something that they looked it. I think they looked more on the political side of it."

Republicans on the Committee on House Administration launched a portal last week for citizens to submit information about the Capitol attack and about the work of the January 6 select committee. And this week, Republicans on the administration panel are holding a multi-day retreat where Loudermilk told CNN he gave them "a rundown" of what he has been able to accomplish so far and what questions he needs answered.
The Democrat-led January 6th Committee withheld evidence, altered footage, and lied under oath.