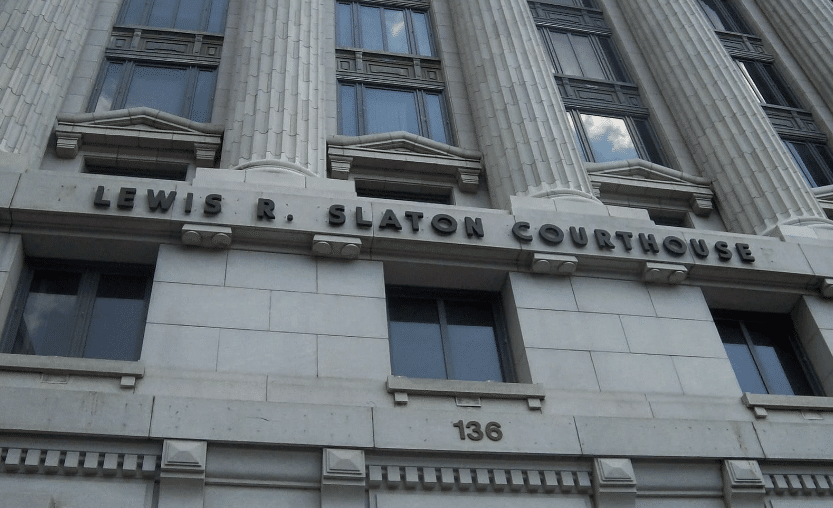 The Fulton County Sheriff's Office allegedly responded to a bomb threat at the Fulton County Courthouse on Thursday evening, officials confirmed to NBC News.
Hahaha doubtful. Trying to paint MAGA as violent and Trump as a flight risk.

— JD Sharp (@imjdsharp) August 25, 2023
The alleged threat reportedly occurred shortly after President Trump was arrested.
However, after an investigation by sheriff's deputies and the bomb squad, no evidence of explosives or any other threats to the courthouse were found.
Predictably, mainstream media are attributing this baseless bomb threat to Republicans.
Fake news.
"The Fulton County Sheriff's Office confirmed to NBC News that there was a bomb threat called in against the county courthouse this evening. It doesn't seem like there's been anything found, but still a major yikes given the other threats against judges and the like we've seen in recent weeks. (And it's worth noting that Trump was at the county jail today, not the courthouse)," MSNBC's Hayes Brown reported.
President Trump turned himself in on Thursday night after being indicted by corrupt Fulton County District Attorney Fani Willis for questioning the legitimacy of the 2020 presidential election results.
The sheriff's department released his mugshot.
Later Thursday night, President Trump made his first post on Twitter since January 2021.
Trump tweeted his mugshot with a caption that read: "ELECTION INTERFERENCE – NEVER SURRENDER! – DONALDTRUMP.COM"
Take a look:
https://t.co/MlIKklPSJT pic.twitter.com/Mcbf2xozsY

— Donald J. Trump (@realDonaldTrump) August 25, 2023